Back
The Soul Reason To Meet in Oakland: 5 Reasons to Choose Oakland vs. San Francisco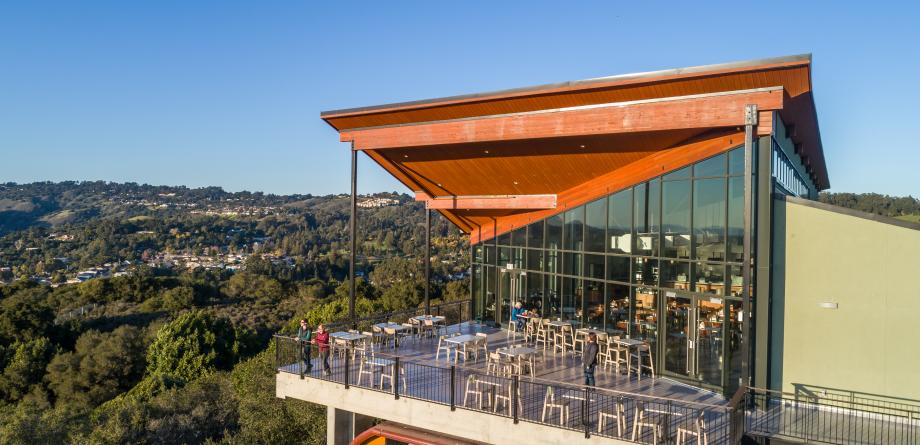 When meeting planners are seeking an event locale in the Bay Area, the buzzing city of San Francisco may seem like the go-to choice – but think again. Just across the San Francisco Bay sits the authentic town of Oakland, brimming with culture, authenticity and unique meeting spaces, ready and proud to welcome your delegates. Rooted in creativity, Oakland's central location boasts easy access to Northern California's creative hubs, diverse entertainment options and pristine Bay views– as well as provides attendees with a one-of-a-kind cultural and culinary experience that will leave your guests hungry for more.
Looking for the perfect meeting location in the San Francisco Bay? Here's five reasons why Oakland, San Francisco's edgy, artsy neighbor, is the best choice for your  meeting or conference:
High Value, Lower Cost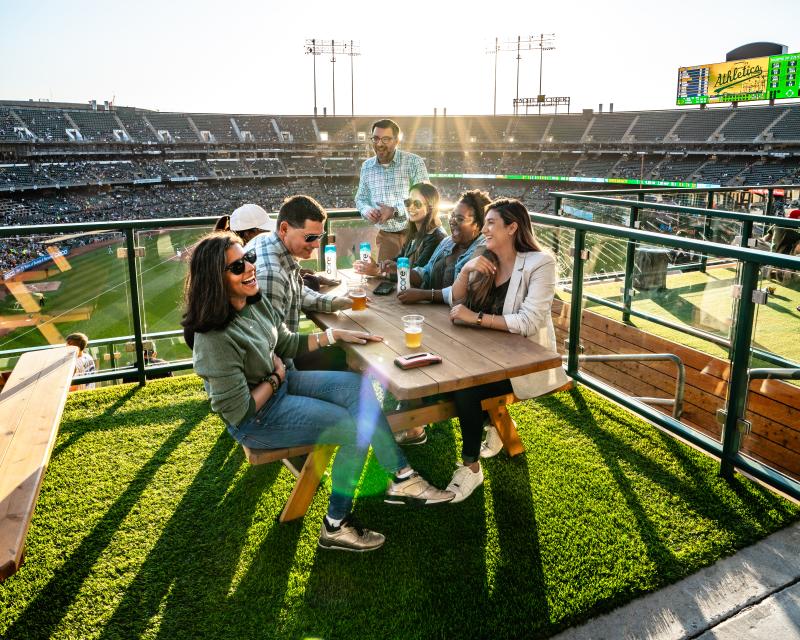 Why host your meeting in one of the most expensive cities in the U.S.? Just across the bay in Oakland, meeting planners can find affordable meeting spaces without sacrificing versatility, connectivity or luxury. With diverse, welcoming meeting spaces in downtown Oakland and beyond, meeting planners have their choice of a wide array of venues – from historic houses to stylish, newly remodeled classic hotel event spaces. And with 5,000 rooms in Oakland, the city is perfect for small to medium sized meetings and will welcome seven new hotel properties by 2021, adding an additional 1,000 rooms.
Check out local accommodation and meeting options like the Waterfront Hotel, located right on the Oakland Estuary in the busting Jack London Square. Alternatively, the bold, modern Marriott City Center, located in the heart of Oakland's edgy downtown affords attendees unbeatable access to the city's culinary scene, cultural activities and one-of-a-kind art scene.
No Shortage of Sunshine

Traveling for work can be a pain, especially when you have to deal with unexpected weather (looking at you, San Francisco). Unlike its unpredictable neighbor across the bay, Oakland sees a staggering 260 days of sunshine per year, so packing the right clothes can be a breeze. Thanks to its balmy, moderate temperatures, Oakland is ranked #1 for climate in the U.S. – so we don't want you to just sit in your next meeting, stand out(side).
Foodies Unite in Oakland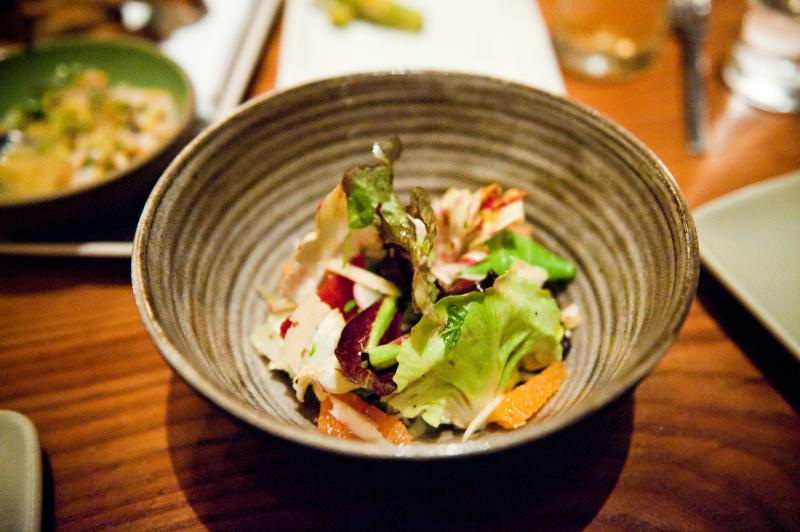 We're all about challenging the trends – especially when it comes to expanding your palette. Looking for that truly progressive, tantalizing eatery? Look no further than Oakland. The establishments that make up Oakland's diverse food scene are topping 'best of' lists nationwide and the city is home to high-profile chefs who have come together to create a woke food scene rooted in creativity.  
A prime example, located centrally and just a 10 minute walk from the Marriott City Center, one of several meeting spaces in downtown Oakland, Duende brings modern Spanish cuisine to Oakland with authentic dishes like Paella de Carne and Canalones de Verduras. Oakland is also home to Commis, the only 2-star Michelin restaurant in the East San Francisco Bay, where diners can experience a luxurious 8-course experience curated by its creative culinary team.
Location, Location, Location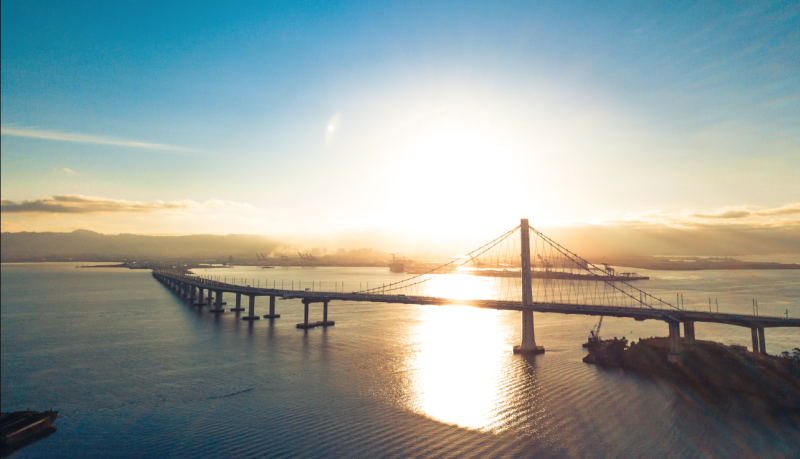 One of the main perks of meeting in Oakland is allowing for easy access to all things Northern California, including the hustle and bustle of San Francisco! If your delegates are looking to extend their trip in the Bay Area, Oakland is a prime home base as it's just a hop, skip and a jump from destinations like San Francisco, Napa Valley and Monterey Bay (just to name a few). Check out our list of 30 places to visit within four hours of Oakland – including not-to-be-missed picturesque locales like Yosemite National Park and Big Sur's iconic Bixby Creek Bridge.
Soak Up the Local Culture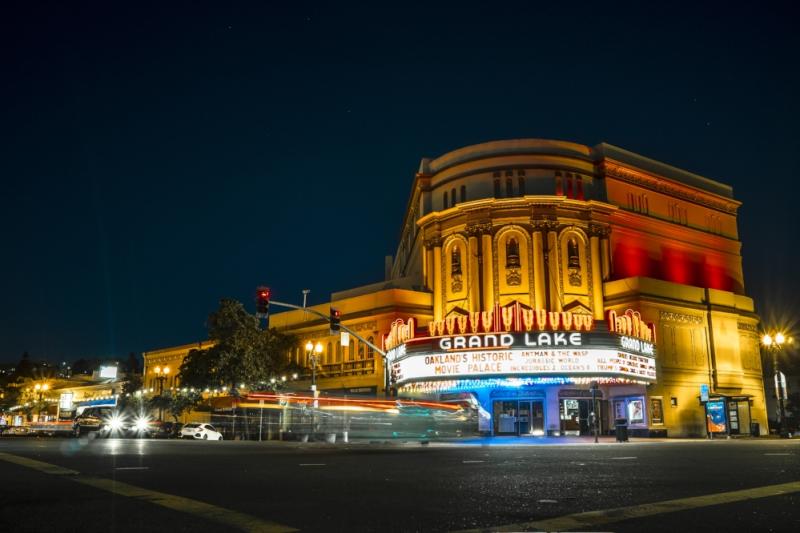 If Brooklyn is the artistic hub of the East Coast, Oakland is most definitely the arts mecca of the West. Music, art and Bay Area culture converge in the unique, welcoming city of Oakland – a multicultural melting pot of people, languages, art, cuisine and experiences. From world-class museums and industrial arts to live music and theater, there's no shortage of ways for attendees to unwind after a day of meetings while soaking up the city's best cultural experiences.
Everyone will enjoy strolling their way through the history of the state with a visit to the Oakland Museum of California (OMCA), which brings together art, history, first-person accounts and natural science to tell the incredible stories of California and its inhabitants. Boasting more than 1.9 million objects on exhibit, OMCA is the premier cultural institution of the Bay Area and a must-see for anyone interested in understanding the state's dynamic heritage. Marvel at quintessentially California exhibits like "No Spectators: The Art of Burning Man" and "Black Power" – there's truly something for everyone at this impressive Oakland institution.
Take on another perspective during your next meeting; world-class jazz meets authentic Japanese cuisine at the famous Yoshi's Jazz Club, where guests can enjoy spectacular food, soulful music and unbeatable service. Over the past 40 years since it opened its doors, Yoshi's has become one of the world's most respected jazz venues – check out Yoshi's event calendar to see which performances will be happening during your event.
Take your meeting someplace different. Reach out to the Visit Oakland team today to learn more about meeting spaces in downtown Oakland and beyond and how we can help make it real simple to book your programs.