Back
How to do the Oakland Zoo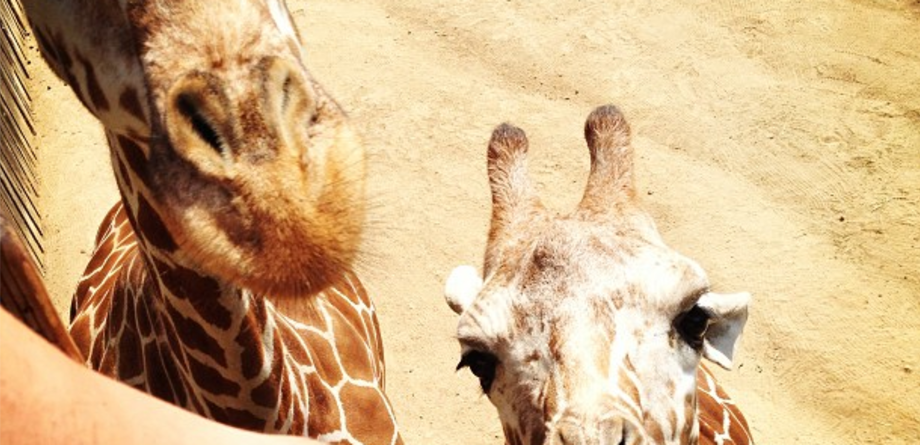 Those who have visited the Oakland Zoo know that its one of Oakland's treasures, but do you know what superlatives reside in the impressive naturalistic habitats? Be sure to pay a visit to these impressive creatures on your next visit!
OLDEST: OJ, an Aldabra tortoise, is thought to be more than 100 years old. He's been a resident of the Zoo since 1977!
YOUNGEST: Kodee, a baby baboon, is the youngest resident at the Zoo. Born on October 24, 2013, she is the daughter of model parents Martijn, 12, and Krista, 16. As with humans, newborns spend their first few months nursing and sleeping, so don't expect much action from this baby just yet.
FUNNIEST: Mocha, another baby baboon, who is about 9 months old and is Kodees slightly older half-sister, is fun to watch as she explores her exhibit climbing trees, playing, and often getting into trouble. Zoo employee Erin Harrison described Mocha as acting just like a monkey and being adorable and hilarious.
BIGGEST: Osh, an African elephant, is 19 years old. He's 10-feet 5-inches high and weighs more than 12,400 pounds. Osh came to the Oakland Zoo from Howletts Wild Animal Park in England. Did you know that the Oakland Zoo is the ONLY Zoo in Northern California with African elephants?!
LOUDEST: Nikko and Gladys, white-handed gibbons, can be heard whooping it up throughout the Zoo, even into the parking lot! They sing a particularly lovely song in the early morning.
If you're visiting with children: Challenge them to see how many more superlatives they can find the sleepiest, the quietest, the cutest, etc.
Where to eat: A cafe at the main entrance offers hot lunch items, including a vegan burger and some vegetarian selections. You can also bring a picnic and enjoy a relaxing break on one of the benches or grassy expanses.
Before you leave: Be sure to board the Outback Express Adventure Train ride around Wild Australia, a part of the Zoo you won't otherwise see. There, emu and wallaroo are seen unenclosed. The older kids may opt to ride on the colorful kid-sized roller coaster.
Cant make it to the Zoo right now? Check in with the sun bears in their truly spectacular enclosure via webcam. The Oakland Zoo has the LARGEST Sun Bear exhibit in the United States and is the ONLY zoo in Northern California that has Sun Bears.
Annual activities to look for: The Oakland Zoo hosts activities year-round to enjoy. Special events include:
How to get there: Driving: Take 1-580, exit at Golf Links Road/98th Avenue. Public Transit: From downtown Oakland, take the Richmond/Fremont BART line to the Coliseum/Oakland Airport stop. Board the AC Transit 46 Bus at San Leandro Street & Coliseum BART Walkway. Off-board at Mountain Boulevard & Golf Links Road. Learn more about Carole