Shop The Town's Local Hot Spots and See Oakland from Above: From Hotel Rooms with a View 
For the time-being, we are all back at home again. But instead of reminiscing on what could or should have been, do something different. If there is one thing 2020 has taught us, it's innovation. 
So #KeepItOakland; support local businesses, grab takeout from a new restaurant or an old favorite, and treat your future self to a night out of the house at an Oakland hotel. Soon it will be time to safely get out of the house again and by that time, we know you'll be ready to enjoy A New View. 
You don't need to be an out-of-towner to treat yourself to a couple of nights at an Oakland hotel. You could just be looking to get a change of scenery, book a romantic getaway, or even snazz up the background of your next Zoom meeting.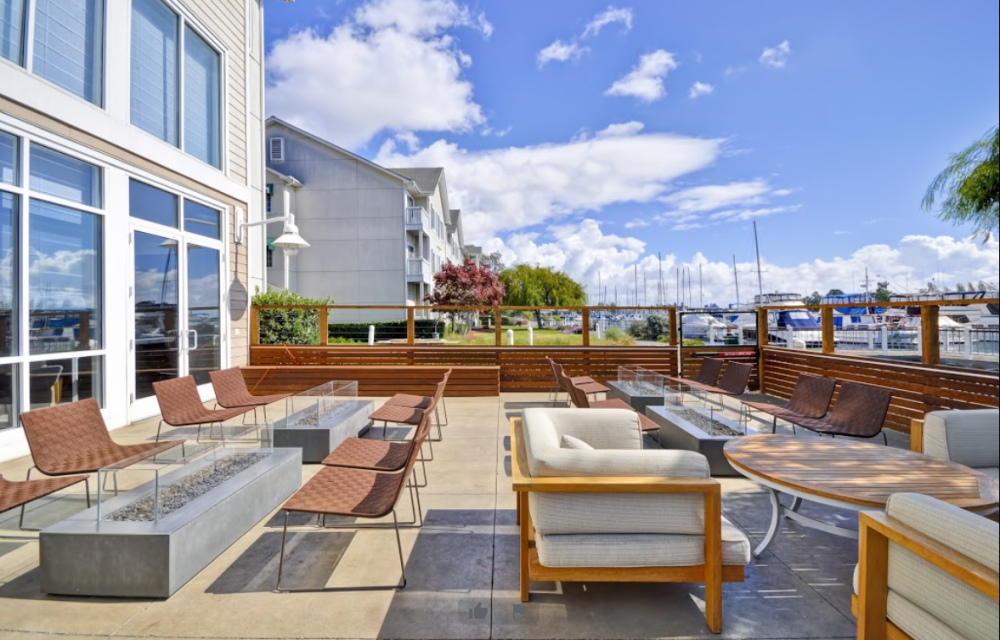 PC: Homewood Suites
Waterfront Views
Speaking of fancy backdrops, did you know there are four Oakland hotels overlooking the Jack London Estuary? If waterfront is the vibe you're looking for, be sure to pack a blanket and some hot chocolate or a bottle of local Oakland wine so you can stay warm watching the sunset over the water from your balcony or terrace. More of an early riser? Don't worry, these hotels also offer views to catch first light in Oakland. 
Oakland hotels with waterfront views: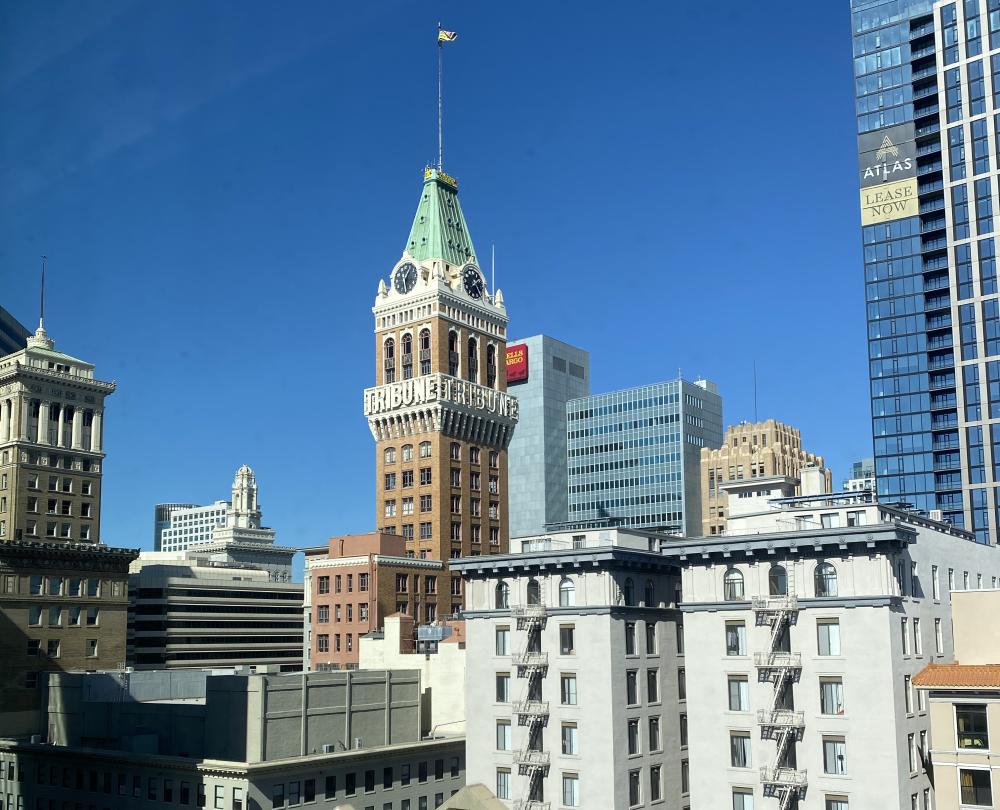 Tribune Tower view from a room at the Hampton Inn
City Views
Maybe you're less into bay views and more into sparkling city lights? Check in to a room with views of the iconic Tribune Tower and downtown skyline that light up at night. Eager to get the best room in the house? Email us to get the inside scoop. 
Oakland hotels to check out with city views: 
​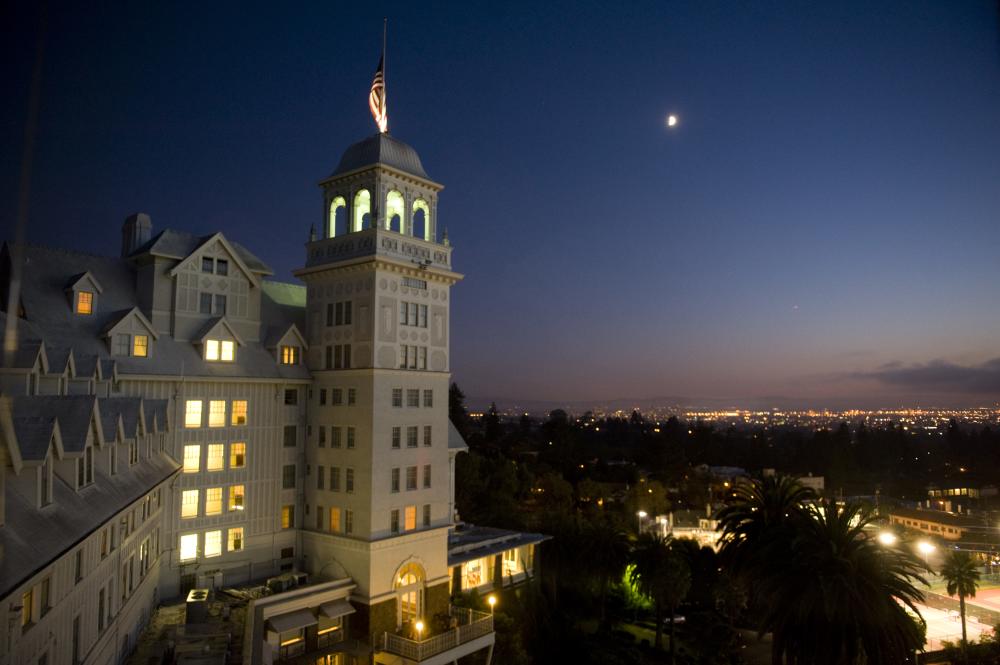 Room views at Claremont Club & Spa, A Fairmont Hotel
Bay Views
Want to spend the night away from the city's hustle and bustle, tucked away in the Oakland Hills? Some rooms at the Claremont Club & Spa, A Fairmont Hotel, even offer sweeping views across Oakland, Berkeley, and the Bay to San Francisco.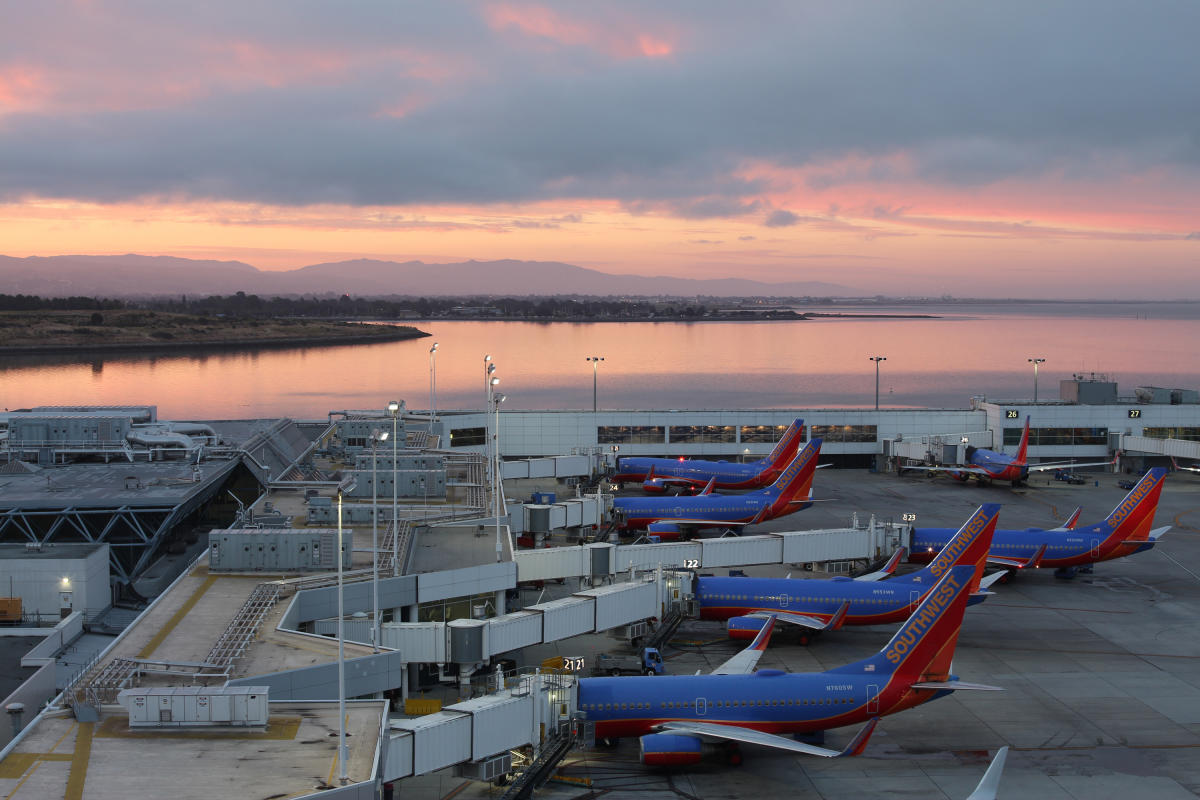 Airport Hotels
Calling all history buffs and frequent flyers. Did you know that Oakland is home to the very first airport hotel in the USA? In fact, Amelia Earhart was no stranger to this hotel and stayed there many times. Oakland Airport Inn opened in 1929 and while the hotel is no longer open, the building still stands and is occupied by the Amelia Earhart Senior Squadron 188 of the Civil Air Patrol. Now there are more than 10 hotels within 3 miles of the Oakland airport. Did we mention easy access to parking too? We know that a lot of hotels in big cities don't own their own parking lots or love to overcharge for parking. That certainly isn't the case here. And don't worry, since planes take off & land over the water at Oakland International Airport (OAK), you won't hear any noise from your room. 
Oakland hotels in the airport district:
COVID Compliance and Safety
Oakland hotels care about your safety and underwent rigorous cleanliness procedures to ensure you enjoy your stay. Learn more about their standards and protocols below!