Oakland and cannabis have been best buds for a long time, and they have made some important history together: Harborside Oakland is where the very first legal sale of recreational cannabis happened in California in 2016, and Oakland is home to the first equity-owned cannabis retail facility in the world, Blunts and Moore. Oakland even hosts America's first cannabis college, Oaksterdam University.
Visit Oakland wants to highlight and celebrate Oakland's cannabis culture, along with local art, food, landmarks, nature, and more with their new Oakland Cannabis Trail, a website, map, and guides that will help you plan a hellavated excursion. The Oakland Cannabis Trail Map pinpoints all kinds of ideas so you can plan your cannadventure ahead of time, and since you'll be walking (no puffing and driving!), you can easily see what's nearby. Oakland also has such sunny and generally pleasant weather, so you'll be happy strolling around on your day trip (which will help make room for more snacks).
There are many ways to blaze the trail, but here's how I did it one sunny weekend. I started at Ivy Hill Cannabis (1834 Park Blvd.), a dispensary in the historical Old Parkway Theatre by the eastern shore of Lake Merritt. The staff here is so friendly and kind, even the security guy wanted to make sure I knew I got a first-time visitor discount as he checked my I.D.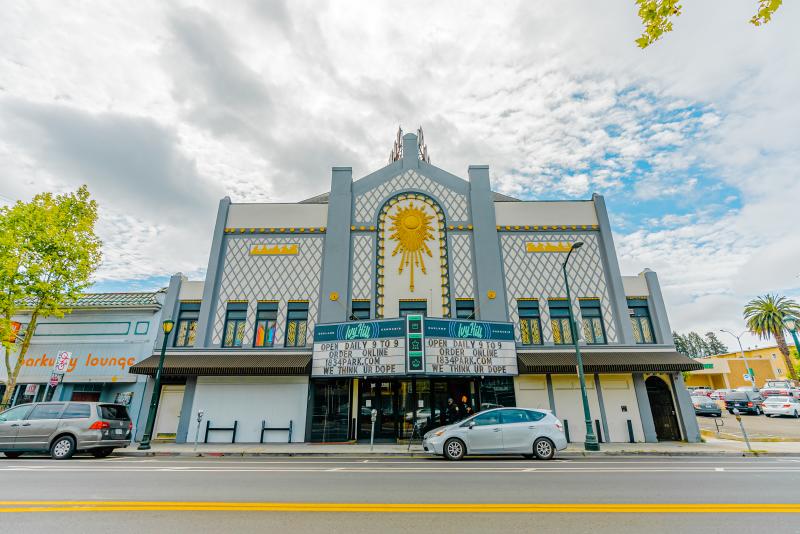 Ivy Hill Cannabis
I was happy to see an array of quality, equity, and smaller brands, which included some of my favorites like Level (the budtender and I bonded over our love for their Recovery/Hangover Protab), Kiva (their Camino and Lost Farm live resin gummies rock), and Wunder beverages (perfect for low-dose users). I was fired up to spot my favorite Pink Lemonade Cali sauce vape cart from The Legion of Bloom—it was time to use that first-timer 10 percent discount—and I even got a free gift for a penny. Sweet. I look forward to enjoying Ivy Hill's future consumption lounge, community and art space, and food and live entertainment venue.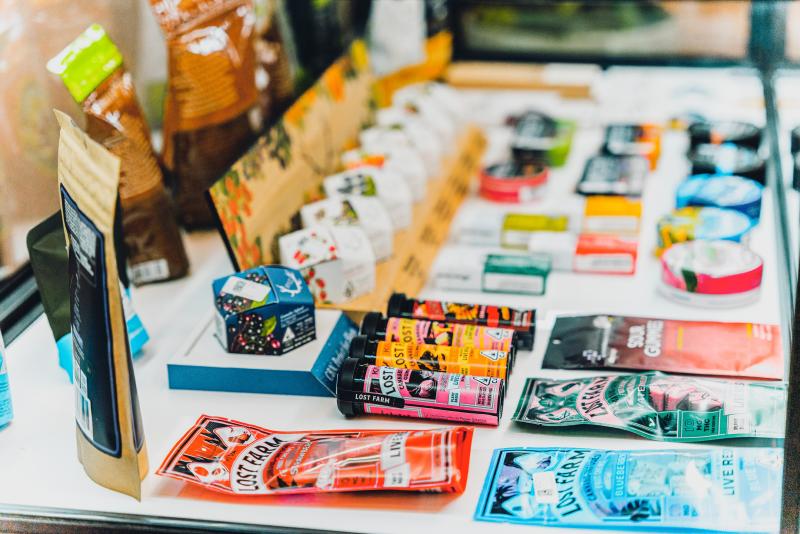 Products at Ivy Hill Cannabis
Time to eat! I ambled over to meet my friends for brunch at Portal (1611 2nd Ave.), about a 10-minute walk away. I put our names down for a table on their spacious (and mostly shaded) patio full of fun folks enjoying pineapple mimosas (seriously, try it) and Mr. Pickle Bloody Marys with daikon pickle (they're made with wine-based spirit, so you won't get as tipsy or cross-faded). Your munchies are about to get slayed by the famed "garbage bread," a housemade stromboli stuffed with pepperoni, Italian sausage, and lots of cheese, served with marinara, and built to share. The pork belly salad with frisée and a poached egg, their loaded chilaquiles, and the fried chicken mini burgers are all tasty (and crunchy) brunch dishes to chow down on. Get a Stumptown cold brew horchata to perk up.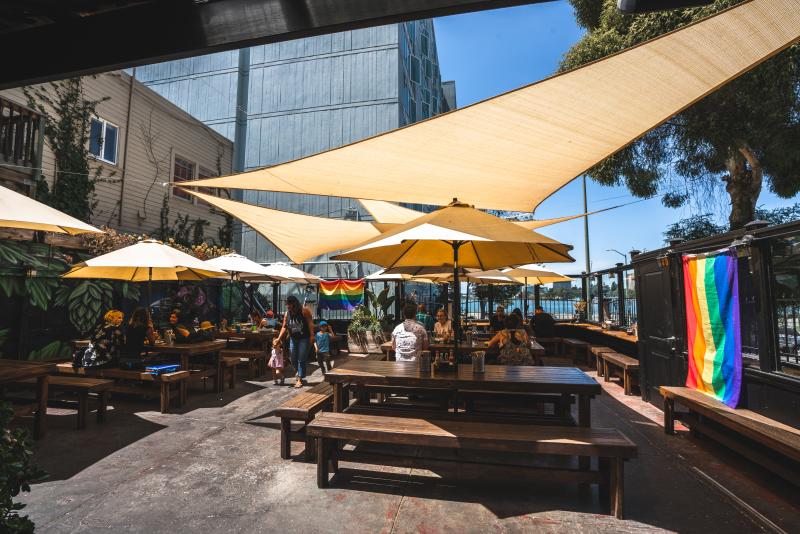 Portal Oakland
It's time to walk off the food coma, so head toward Lakeshore Avenue to enjoy the view and vibes, and then make your way west down 10th or 11th Streets to wander around and check out some fantastic Chinatown murals—peep the Dragon School mural tour on the Cannabis Trail Map for some highlights and a link to the mural tour map.  (The 10th and Webster intersection has a beautiful dragon and octopus.) You'll have plenty of cool photo opportunities and backdrops.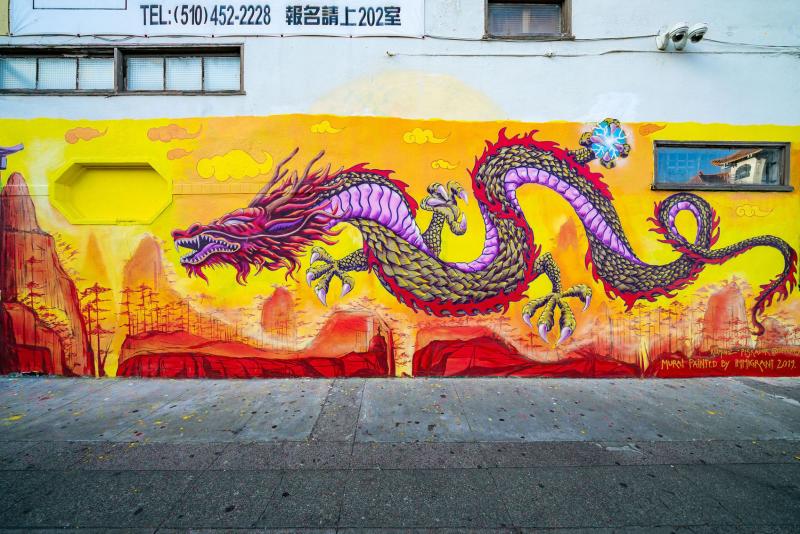 Dragon School Mural
We wiggled over to our final destination: E14 Gallery (461 9th St.) in Old Oakland, which has an adjacent gallery and shop full of artwork, jewelry, streetwear, totes, stickers, body products, and more, all made by talented Oakland residents and artists. You can read more about the fantastic 'Thank You' portraits by Shomari Smith.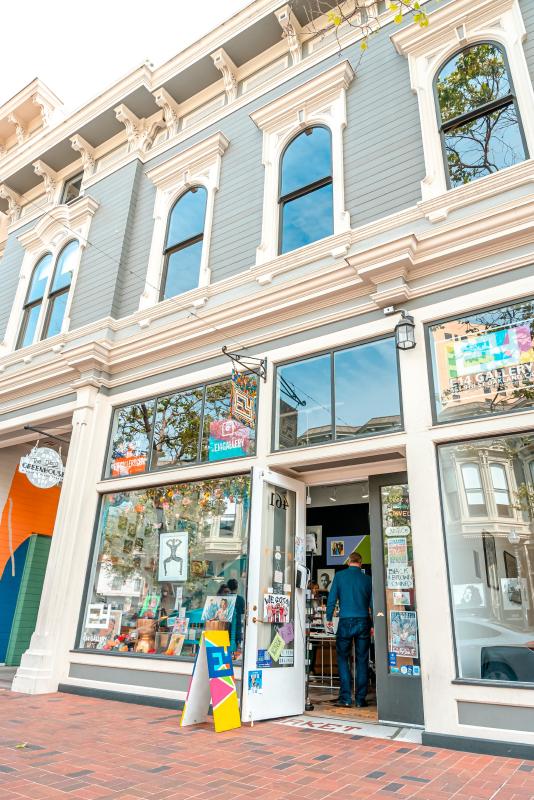 E14 Gallery
The Oakland Cannabis Trail is an unexpected way to make some new discoveries, and kudos to Visit Oakland for helping to de-stigmatize cannabis by choosing to celebrate Oakland's unique cannabis culture.