Comfort and reassurance is the name of the game for Oakland's hotels, restaurants, and more local businesses. 
Things have been a little different recently. For a lot of us, we've been at home more, more careful about who we are seeing and where we are going, and more intentional about supporting small businesses. Helping the community isn't just about shopping local, but also about feeling safe and comfortable while doing so. It is crucial to understand and trust the measures businesses are taking to keep you safe. In Oakland, we are no different. Restaurants, hotels, coffeehouses, retail stores, plant shops, and all of our favorite spots have implemented new standards to keep employees, locals, and visitors safe. Our businesses are open, following county guidelines, and all need your help now more than ever. Together, through the Oakland Community Travel Pledge, we make a responsible promise and commitment.
While we have all taken a moment to slow down and be more intentional, it is also fair to acknowledge that we've missed out on taking time off, away from our homes and work. And because of that, we understand that you deserve a break. But you don't even need to leave town to get it! Oakland hotels and their discounts are here for you.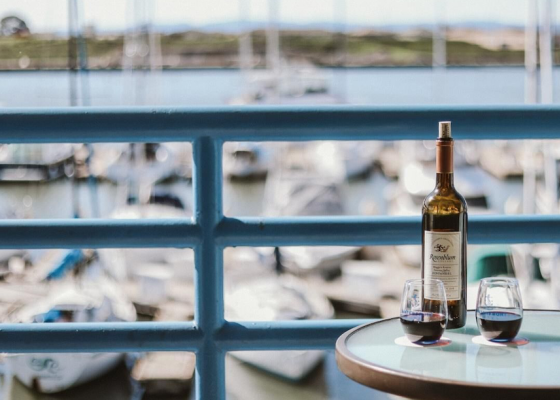 PC: Waterfront Hotel
Oakland hotels are following many standards and guidelines to make sure guests feel comfortable and safe during their stay. One of which is the California Hotel & Lodging Association's comprehensive "Clean + Safe" program which incorporates recommendations from the CDC, the CA Department of Public Health and county health departments to establish standards for cleanliness and guest experiences.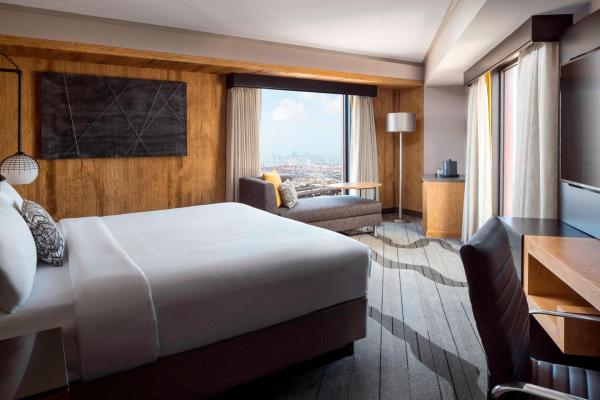 PC: Oakland Marriott City Center
Trust us when we say these hotels care. From remote control covers, to simplified grab & go breakfasts, expanded housekeeping cleaning procedures, self-cleaning elevator buttons, contactless check-in, updated signage, schedules for fitness centers, expanded outdoor patios, terraces & balconies, and so much more. Browse Oakland hotels and review each listing to get more information about their individual cleanliness and safety procedures.
Oakland International Airport Makes A Commitment to Preparedness
In response to the COVID-19 outbreak, the Global Biorisk Advisory Council® (GBAC), a Division of ISSA (the World Cleaning Industry Association) unveiled a new GBAC STAR facility accreditation program. Oakland International Airport achieved the (GBAC) STARTM accreditation in Spring 2021, enabling them to create and maintain an effective cleaning, disinfection, and infectious disease prevention program. We hope you 'Fly in Good Health when you Fly the East Bay Way'!
Expanding Safety Measures for Future Meetings & Conferences
The Oakland Convention Center is one of the 13 largest convention centers in California that has earned this certification. 
While meetings and groups are still limited under current ordinances, our hotels are hosting essential business meetings and also preparing for larger groups & meetings in the future.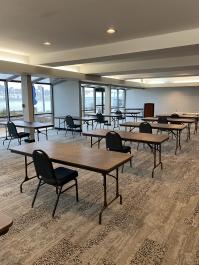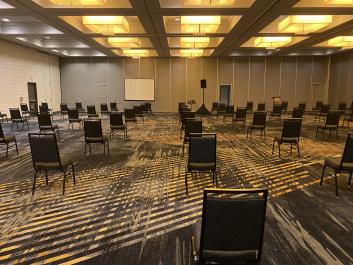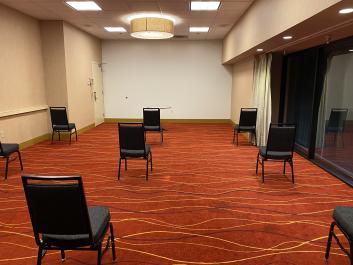 We will be ready for your larger groups when the time is right! But until then, consider taking a trip to Oakland to get to know our city. We've got lots of ideas of things to do at a safe, physical distance.