Back
Explore "The Town" with Oakland's Urban Paths
 I have a passion for hiking, which has taken me to the John Muir Trail in the Sierra, to Patagonia, and to Mount Kilimanjaros 19,341-ft. summit. Long-distance hikes such as these require trainingand Oakland is a fantastic place to achieve fitness goals of whatever level desired. We have pretty great weather year-round, we have a variety of parks and open spaces to enjoy, and we have several groups to hike with to explore the city.
Like most people, the time I have available for exercise is limited, but my husband Ralph and I try to do an eight- to ten-mile hike at least twice a week. We prefer to just go out the door and start, or to drive a short distance to set out on an interesting path. With any kind of exercise its easy to fall into a rut; we avoid that by seeking new routes and by going with friends or local hiking groups. Were lucky Oakland is a vibrant city with many historic and intriguing neighborhoods and ourOakland Urban Paths(OUP) is a group that likes to provide participants with an in-depth picture of the city.   With OUP you can discover the hidden stairways and pathways that hike leaders have mapped out, and learn about our citys heritage from community leaders and neighborhood activists. Ive hiked with OUP enough to know that Ill get a good workout with them during the two to three hours we are out and covering anywhere from four to six miles. I prefer hiking in the hills, but the terrain and elevation changes vary depending on the route. Wherever you go, as OUP co-founder Paul Rosenbloom puts it, you can expect to break a sweat. Yet there are always many stops along the way to allow the leaders to point out things of interestand to let you catch your breath. The November hike to explore traces of the Hayward Fault drew about 125 people, which meant that smaller groups informally formed and everyone was able to set their own pace.   Hikes are free, but donations are appreciated. Although the hikes are open to anyone interested and Rosenbloom is currently carrying his toddler in a child carrier, Rosenbloom points out that most hikes are not particularly kid-friendly. Well-behaved dogs, on leash, are allowed on some, but not all hikes so its important to read the description of each particular outing.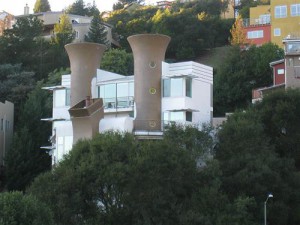 If you are looking for a rewarding urban hike that combines a dose of history and enough exercise to work up a sweat, you can join Oakland Urban Paths on one of their upcoming hikes. They are generally on the second Saturday of each month. Next up will be on Saturday, Dec. 14. 10 a.m.-1 p.m. The 4th annual Walk and Shop will involve moderate climbs up hills and steps on a loop hike through theMorcom Rose Garden, past theMountain View Cemetery(final resting place of architects Julia Morgan and Bernard Maybeck, railroad builder and banker Charles Crocker, and founder of the early Key System transit system F.M. Borax Smith), alongPiedmont Ave. to see a plaque and mural commemorating the Key Route trains. After the hike, there will be an opportunity to visit the Farmers Market or shop alongPiedmont, Grand Avenue or Lakeshore Avenues.Meet:Mandana Plaza, corner of Lakeshore & Prince Street.   OUP hikes in 2014 will feature both old favorites and newly planned routes. Included will be the Waterfront Walk including Visit to Jingletown [a small colony of artists nestled between I-880 and the waterfront], Lake MerrittLove Our Lake Day, Piedmontand the Rose Garden for Mothers Day, and RockridgeRamble. Follow OUP on Facebook or visit theirwebsitefor details.   Learn more aboutSusan.