Back
Dia De Los Muertos in Oakland, CA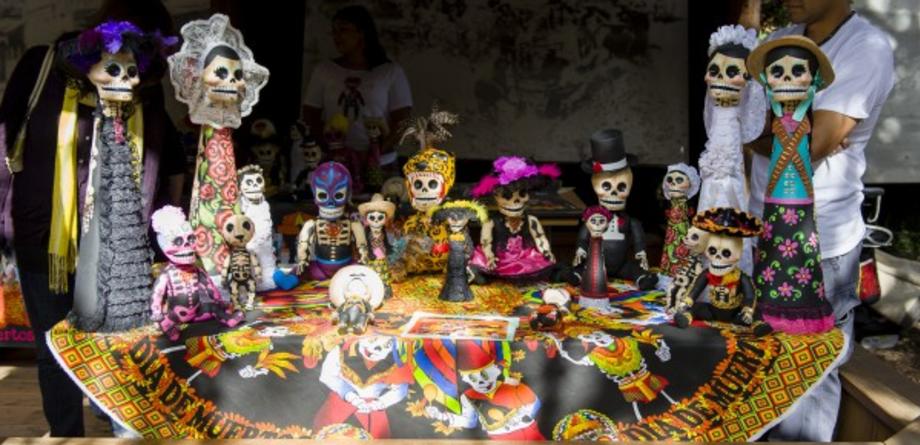 In Mexican culture, the celebration of the Day of the Dead, or Dia De Los Muertos is a time-honored tradition. Families and friends come together to remember those who have passed with beautiful ofrendas (altars), adorned with orange Mexican marigolds, food and spirits. Oaklands diverse community celebrates this tradition with cant miss events.
Oakland Museum of California (OMCA)
If you are interested in the real story behind this tradition, be sure to go to the Oakland Museum of California. This year the OMCA is celebrating its 20th anniversary of the museums first Dia De Los Muertos exhibit. To commemorate, this years exhibit (Songs and Sorrows: Dias de Los Muertos 20th Anniversary) is celebrating community voices from the past, present and future. The exhibition includes works from Jose Guadalupe Posada, Carmen Lomas Garza, and Jesse Hernandez and is open now and runs through January 4, 2015. The museum also hosts a large community celebration. The 20th Annual Days of the Dead Community Celebration is scheduled for Sunday, October 26 in the museum gardens. Expect authentic Mexican delicacies, live music, crafts for the kids, dancing and more. Learn more about the exhibit and festival here. Tip: Get there early and park in the museum lot on Oak St. Street parking is also available.
Fruitvale Dia De Los Muertos Festival
Aztec dancers. That alone should make you curious enough to head to the Fruitvale Dia De Los Muertos Festival on Sunday, November 2, but dont worry there is a lot more. Local artists will be on display, crafts and activities will be available for children and your favorite tantalizing treats will be ready to scarf down. The festival draws over 60,000 visitors celebrating the tradition with dancing, folk art, music and delicious food. Outside of the festival the Fruitvale District - home to some of the best taco trucks in the Bay Area - is vibrant and full of life. Make sure you take it all in when youre there. To get you ready, check out some of the great photos from the 2013 event. Tip: Take BART to Fruitvale and avoid the traffic. Image Courtesy of Oakland Museum of California. Photo: Shaun Roberts.