Every meeting is a story to be told, so why not make yours a story of team building, cooperation and giving back? If you're planning an upcoming meeting in Oakland and looking for opportunities to get involved in Oakland's creative, eclectic community consider adding Corporate Social Responsibility activities to the itinerary. From painting murals in Chinatown to helping to preserve beautiful Lake Merritt, there's no shortage of Oakland volunteer opportunities for groups to give back to the diverse community that calls the San Francisco Bay area home.
See below for some great CSR opportunities that allow you and your meeting guests to give back to the community during your stay:
Paint with Purpose at Oakland's Dragon School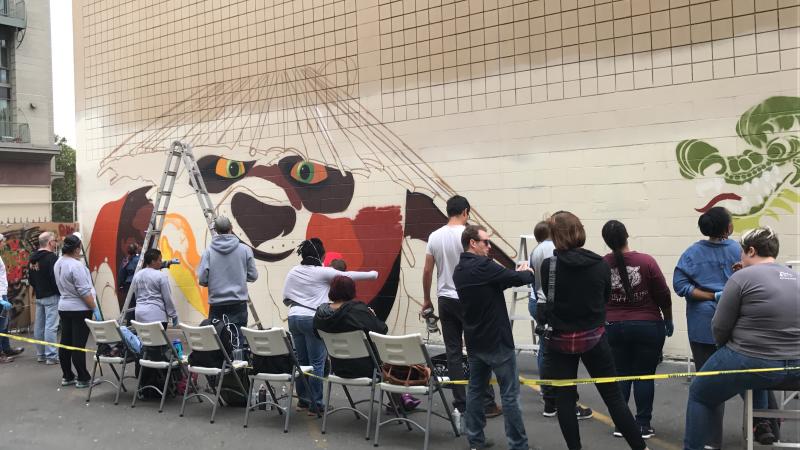 Looking to spark creativity in your meeting guests? Anyone can say they're explored Oakland's diverse, ever-changing street art scene, but not many can say they've left their own artistic mark on the city. Gather your meeting attendees and partner with Oakland's Dragon School, a local nonprofit that will transform your group into a team of guest artists in and around Oakland's iconic Chinatown neighborhood.  Enhance the community that's strengthened by diversity and work together to create something that will contribute to Oakland's rich creative culture for years to come. This opportunity will be something you and your team won't forget, and it helps that it's also the perfect Instagram photo opp!


PC: Alameda County Community Food Bank
You can become an Alameda County volunteer if you're seeking a rewarding experience that will allow you and your guests to give back to the community firsthand. Dedicated to providing nutritious meals to residents in need, the food bank welcomes groups of Oakland food bank volunteers looking to assist with daily needs of the center with open arms. Whether your guests are helping with registration, sorting produce, packaging goods or connecting with those in need, they will find a sense of pride in giving back to the citizens of Oakland and gain a new perspective of what it means to work together for the good of those in need.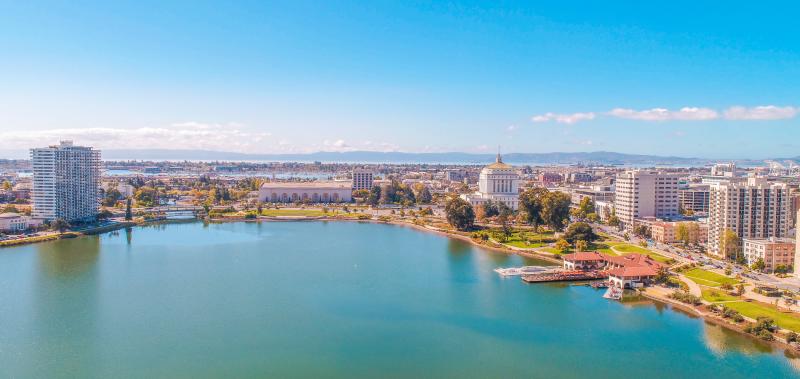 Home to the oldest wildlife refuge in the United States, Oakland's Lake Merritt, is an important landmark of the San Francisco Bay Area. Surrounded by walking paths, lush gardens, and even a bird sanctuary, the lake provides visitors and locals alike with a picturesque environment to unwind after a long day, soak up some sunshine or even get out on the water. Because of the lake's unique hydrology, it is heavily affected by daily tidal flows and receives water from over 60 storm drain outfalls, bringing urban runoff from the city streets – here's where the Clean Lake Initiative comes in. Funded by the City of Oakland to improve water quality, the Clean Lake Initiative is an excellent opportunity for your meeting guests to volunteer in Oakland, helping to maintain Lake Merritt's water quality and ensure that it will continue to provide refuge to anyone who needs a break from the hustle and bustle of city life. Gather your team and work with the Lake Merritt Institute to clean up the lake and maintain the beauty of this Oakland landmark, all while taking in the sights and sounds of Lake Merritt and gaining teambuilding skills.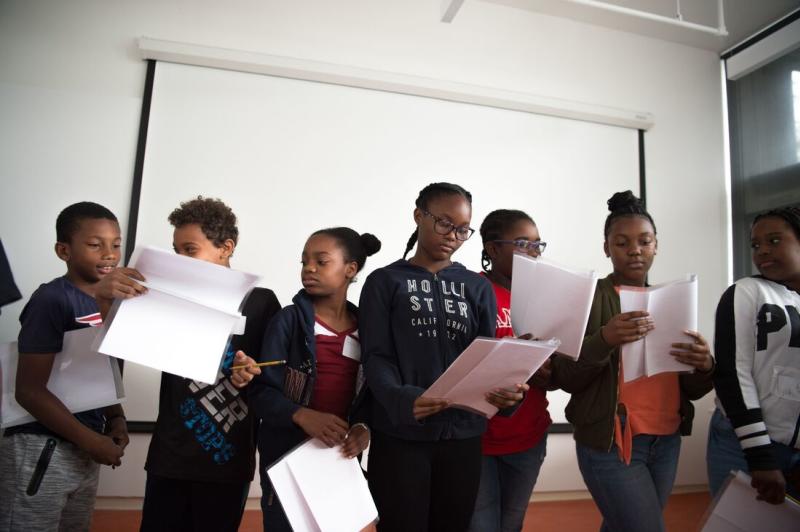 PC: Fam1st Family Foundation
Team up with Marshawn Lynch and crew to build new generations of innovative thinkers. You and your team can help empower and educate while building self-esteem and academic learning skills in underprivileged youth. Develop back to school drives to help supply students with school supplies, volunteer and lead sessions at back to school programs and more. You and your team can be directly involved with empowering Oakland's youth with programs like architecture and design, coding, music, entrepreneurialism and more.  
When it comes to team building activities, don't think outside the box. Be outside the box. Through bold community service opportunities, your meeting guests will take pride in giving back while learning about Oakland's diverse culture and working together for the greater good.
Check out Visit Oakland's recommended list of team building activities to learn more about Oakland County volunteer opportunities to spice up your meeting itinerary.