Back
Celebrate Cinco de Mayo in Oakland, CA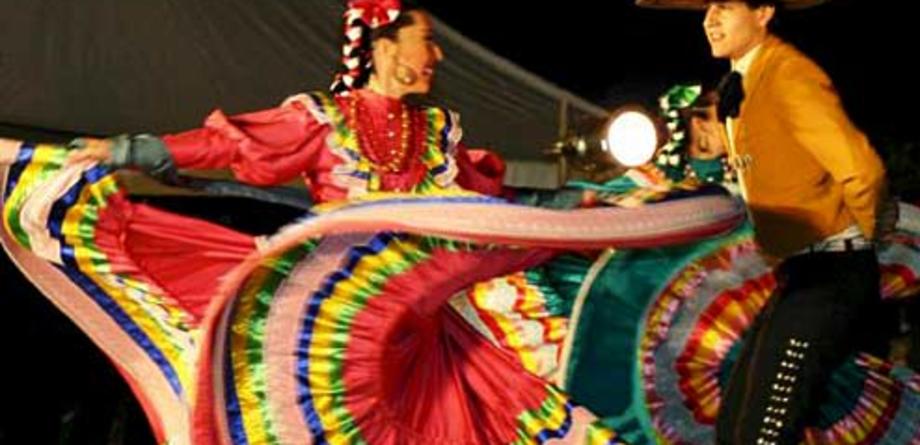 Oakland has historically been one of the most diverse cities in America. Regardless of the holiday or tradition being recognized, chances are you'll be able to find a worthy celebration. As we head towards another Cinco de Mayo, and recognize the heroics of the Mexican Army at the Battle of Puebla, here are a few events worthy of exploring this holiday weekend. 
Featured Events

Oakland Fiesta Sin Fronteras ​
A cultural celebration centered around the Cinco de Mayo holiday that celebrates our city's many connections to Latin America and the immigrant cultures that keep those connections alive. The event will Use Walls for Art & Dance, Not Barriers and starts with a BANDALOOP performance on the Great Wall on Saturday May 5th at 3pm, 4pm, and 5pm. Oakland Indie Alliance and Oakland Food Truck Association will also be hosting a "Dining for Justice" fundraising event on Friday 5/4 - Sunday 5/7.  More than 20 Oakland restaurants, bars and mobile food vendors will offer food and beverage specials with a portion of the proceeds supporting Centro Legal de la Raza and other immigrant-services organizations. The event bridges together city leaders, art & entertainment groups, community groups and local businesses and is truly a reflection of Oakland's passion and love for our immigrant community that makes us great.
TURFinc x Jack London Square 5 de Mayo Festival
Oakland-based Turfinc brings dance battles, traditional latin entertainment, local vendors and eats, and more to Oakland's waterfront at Jack London Square.
Jack London Square is pleased to present the first-ever Cinco de Mayo Dance Festival in partnership with TURFinc! The festival features turf battles hosted by Bay Area legend Chuy Gomez, Randy McPhly and Johhny5, with live music from DJ NiQ and Freddy Flowpez. A separate dance competition will also be held which is open to the public.
In addition to the TURFinc dance battles, there will be live Latin performances and entertainment including traditional Folklorico dancing from Ballet Folklorico, Quebradita dancing from the Allstar Dancers, Banda music from Codigo 30-30, dancing horses from Rancho Uva Blanka, and live painting from DJ AGANA and La Cocina Loca. Additional offerings include Chicano Lowrider Cars, BMX stunts, prize giveaways, and local vendors and eats.
The Cinco de Mayo Dance Festival is open to the public of all ages and free to attend, with food and beverage available for purchase.
More Experiences:
Fiesta Cinco de Mayo: Join the Melrose Branch public library to celebrate Cinco de Mayo with a performance by our Folklorico class. There will be music, dance, crafts, and snacks. Located at 4805 Foothill Blvd in the library's community room from 10:30am-12:30pm.
Cinco de Mayo Play on the Bay: A floating dance party! Celebrate Cinco de Mayo by cruising along the San Francisco Bay with stunning views of the Golden Gate Bridge, Alcatraz Island and the iconic city skyline while dancing to salsa, merengue, bachata, moomahton, old school and all of your hits from today! (This is an LGBTQ event)
Celebrate Cinco de Mayo at Chop Bar: They're celebrating with a Mexican Food and Drinks Takeover from May 2nd - 6th! Drinks will include Agave flights, new and delicious agave cocktails. There will also be traditional mexican dishes like Pescado Zarandeado, Mole Negro de Cola de Res, and a goat roasting on Friday (5/4). 
Nieves Cinco de Mayo: This small shop located in the Frutitvale district offers authentic Mexican dessert. Stop by this Cinco de Mayo for a delicious Mangonada or a scoop of hand churned ice cream. 
Cinco de Mayo 5k: Mikkeller Running Club Oakland presents the Cinco de Mayo 5k race. Meet the group at the Mikkeller Tasting Room & Bottle shop at 11:30am, registration is not required. Enjoy your run then head back to enjoy a few beers and celebrate. 
Mercado Latinx: Mercado Latinx is a gathering of local Latinx Bay Area vendors, coming together to show their love of their culture by vending their handmade goods in one spot. This is the first event of its kind and the first event will take place on Cinco de Mayo in Oakland at E14 Gallery (72 9th st.)
Los Raka's at Complex: Free event being held at Complex in downtown Oakland (420 14th st) This event is free and will feature DJ Espinoza spinning records. This event is 21+ and runs from 9pm-2am.