Back
Cannabis Experiences in Oakland, CA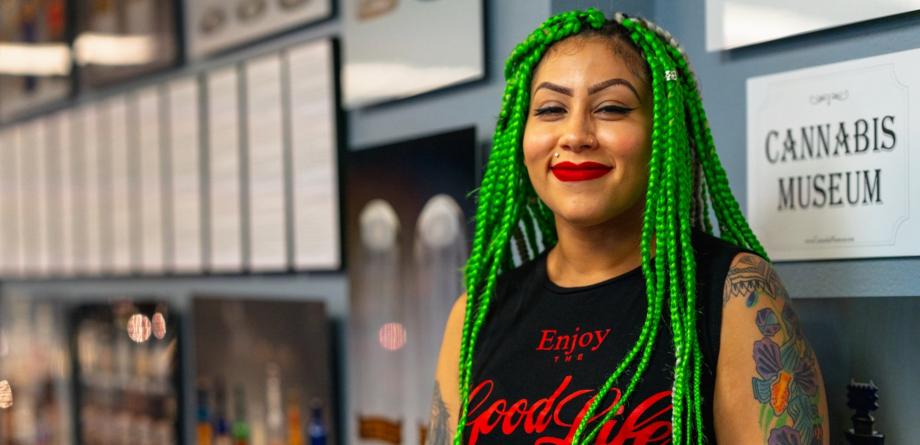 Photo from Magnolia Wellness
Guest Author: Heidi Keyes
The East Bay has long been an environment that is cannabis-friendly, and the city of Oakland continues to be at the forefront of legalization with some of the best dispensaries and cannabis-friendly events in the state. From lounging at Lake Merritt with the cannabis community, to grabbing food for your munchies, Oakland has lots of 420-friendly options for both locals and visitors alike. My name is Heidi Keyes and I'm the Co-Owner and President of Cannabis Tours and Puff, Pass & Paint. I'm constantly traveling to our different locations in legal states around the country but even so, Oakland is still my favorite place to smoke in the world, and I proudly call Oakland home.

First, let's start with the basics: two excellent dispensary options in Oakland are Magnolia Wellness and Harborside. Magnolia Wellness even has the first licensed dab lounge in the state, so you can not only purchase your wax there, you can actually enjoy it there as well! If you're too relaxed to head out to a dispensary (I feel you), you don't even need to leave your house for product… instead, just use local delivery service Community Gardens, owned by Oakland native Raeven Duckett and her team. They'll bring whatever you desire right to your doorstep, so you don't even need to change out of your comfy clothes or put down the remote.
If you're looking to get out and smoke and share, there are lots of fun and smokey events in which you can laugh with old friends and make new friends with strangers, pass joints, and celebrate legalization at its finest: as part of the community. My company Cannabis Tours offers Puff, Pass & Pastry classes, in which you can create your own cannabis infused masterpieces, and Puff, Pass & POTtery, where you can hand-build your own bowls and ash trays in between puffs, both taught at the Oakland Cannabis Creative.
The Cannavines Wine & Weed Tour lets you experience two of the world's best plants at once on a smoke-friendly bus, starting with CBD-infused wine tasting at the OCC, a stop at Magnolia Wellness to pick up your favorite products, Rigger's Loft for a tasting and lunch (that view is incredible!), and finally Urban Legend winery for the last stop. If you're looking to meet other people in the 420 community, make sure to check out monthly open house events by The Hood Incubator for community building, networking, and fun. East Bay Canna Community also meets every first Friday at Lake Merritt for snacks, laughs, drinks, and games. Oaksterdam University, officially America's first cannabis college, is located right in downtown Oakland. Since 2007, Oaksterdam University has been recognized as the nation's leader in cannabis education, with a wide variety of classes for all different facets of living the dream of working in weed.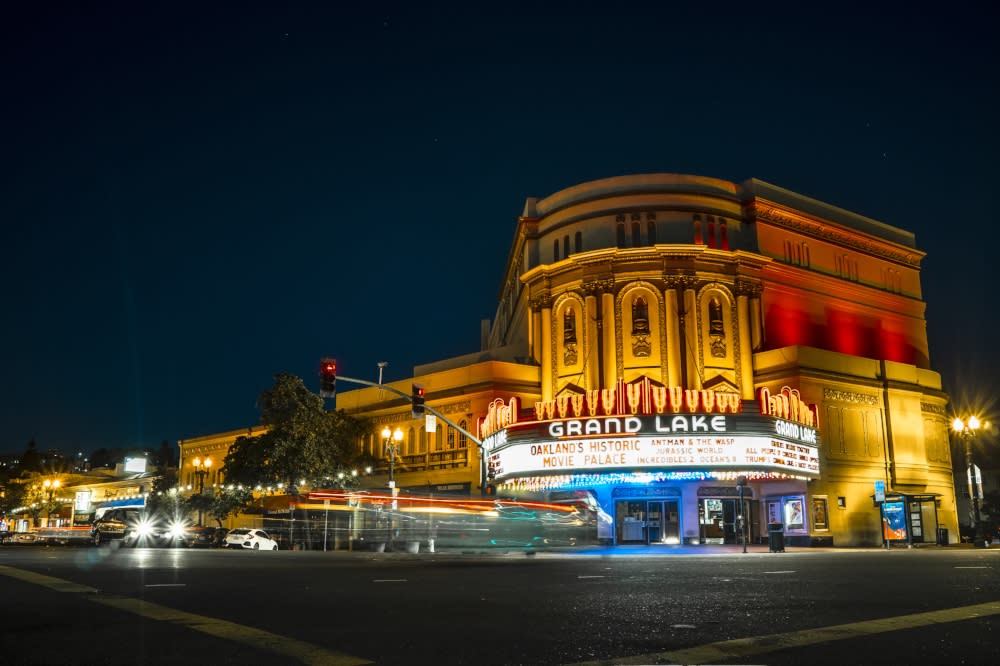 With edibles it's important to start slow and take small doses, but that doesn't mean you shouldn't indulge in lots of delicious non-infused food. The Star on Grand pizza is a favorite for incredible deep dish (although I'm a foldover pizza kind of gal myself, and they have that too!), and Grand and Lakeshore are perfect for people watching, grabbing a snack or a drink, or catching a movie at Grand Lake Theater. Just a few blocks away, Coach Sushi on Lake Merritt has one of Oakland's best deals (in my humble opinion): their $5 unlimited sake special is infamous, and easily draws in even those who are hesitant to leave The City and cross the bridge to the East Bay. Kingston 11 is not to be missed if you're exploring Telegraph Avenue… they offer classic Jamaican fare with a California twist, like my personal favorites, their jerk chicken and plantains, with a bubbly Oaktown Ting cocktail.
As someone who has traveled across the country and around the world in search of the best 420 tourism for my business, Oakland is still home to my absolute favorite cannabis community, and has an incredible amount of options both for those who want to consume and those who just want to check out the scene. You can smoke, eat, drink, and explore to your heart's content, enjoying all of the benefits and diversity of big city life, while miles and miles of gorgeous Redwood Regional Park forests are at your disposal just a 10-minute drive away from downtown. Oakland is real, diverse, open-minded, and electric, and it has so much to offer for both for those of us that live here, and also those who are coming to check out that coveted California lifestyle.