Oakland's deep roots in black culture are celebrated through the city's food, music, art, and creativity. Here are a few ways to safely spend a weekend celebrating The Town's black-owned businesses, events, and history during Black History Month!
Friday

Start your weekend off with a delicious house-made pastry and choose from a variety of coffee drinks, including a Lavender Oatmilk Lattee at Oeste Bar & Cafe. 
Next, head to the Henry J. Kaiser Memorial Park and admire the Remember Them: Champions for Humanity Monument. The incredible bronze sculpture includes 25 culturally-diverse humanitarians such as notable black champions: Maya Angelou, Frederick Douglas, Rosa Parks, Martin Luther King, Jr., Malcolm X, and Dr. Marcus Foster. 
Can't get enough of our amazing history? Check out the oldest independent black bookstore in the nation, Marcus Book Store (make sure to call-ahead to ensure they are open before you visit). Or head to the Oakland Museum of California and experience the Angela Davis - Seize the Time exhibit.
Once you're ready for a great meal, Oakland has no shortage of world-renowned black-owned restaurants. Try the Ethiopian eatery, Enssaro, soul food with a twist at Souley Vegan, or if you want to try Californian inspired Jamaican food, Kingston 11 is your spot!

Photo courtesy of Kingston 11
Saturday

Begin your Saturday at the Home of Chicken and Waffles in Jack London Square. This family-owned restaurant serves delicious southern soul food with a warm and welcoming demeanor. Check out other black-owned breakfast spots here.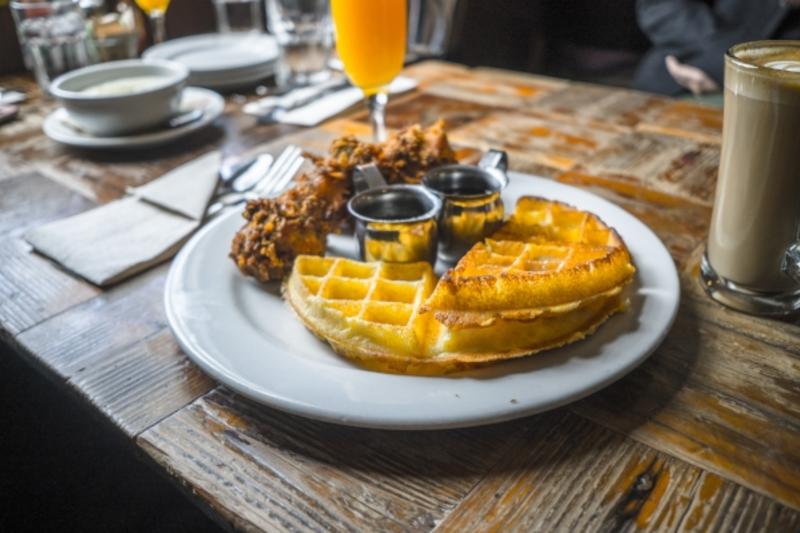 Did you know that the Black Panther Party for Self Defense was founded in Oakland in 1966? Trace their history safely, on your own with this guide outlining 13 significant locations in Oakland.
Take time to visit black-owned businesses, a testament to the rich history you just witnessed. McMullen, Oakland's luxury fashion boutique caters to the modern woman of color, Queen Hippie Gypsy is Oakland's first black-owned 'crystal botanica', while Dope Era, is a clothing brand founded and curated by rapper Mistah F.A.B. These are just some of the wide array out there. For more options, check out our Shopping and Leisure page.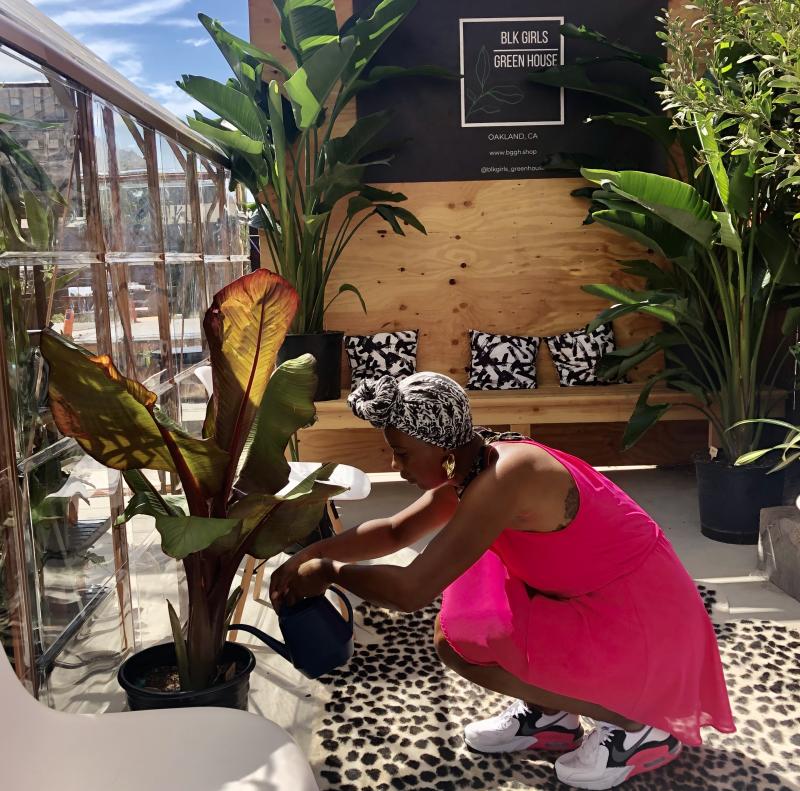 Photo courtesy of Blck Girls Green House
In addition, set some time aside to attend the 12th Annual Black Vines Toast to Black Wineries and Diverse Art on Saturday, February 25, 2023. The event will take place at The Bridge Yard and promises to create a space filled with LOVE, JOY & CELEBRATION of BLACK FUTURE.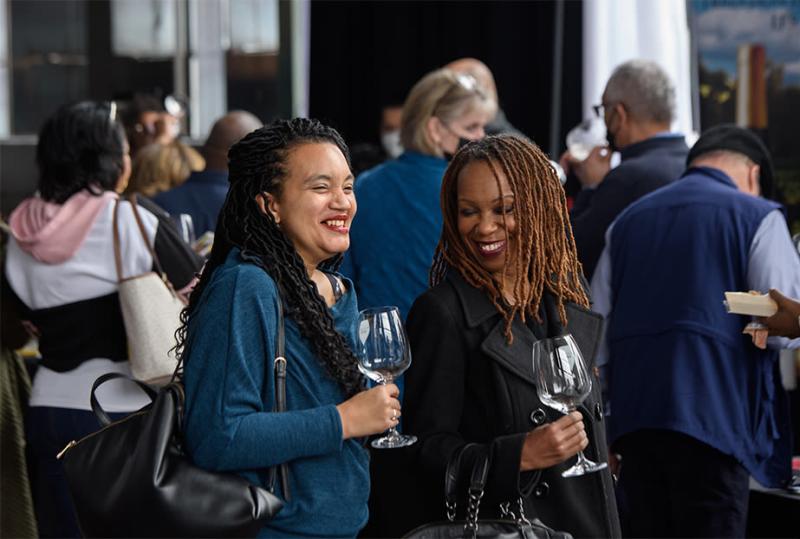 Photos courtesy of Black Vines®️
For dinner, head back to the Jack London District and visit an old Oakland favorite, Everett & Jones BBQ, for some savory BBQ. You may also visit the Swan's Market in Old Oakland and enjoy a coastal inspired dinner with a touch of southern influence and a glass of wine at The Cook and Her Farmer.
Sunday
 
Save your Sunday to attend and experience the annual Black Joy Parade! The Black Joy Parade is a hyper-positive non-profit based in Oakland, CA that celebrates the Black experience and community's contribution to history and culture with its signature parade and celebration, partnerships and events. The parade will take place on Sunday, February 26, 2023. Come by and see iconic black artists, learn about historic locations and support local black-owned businesses.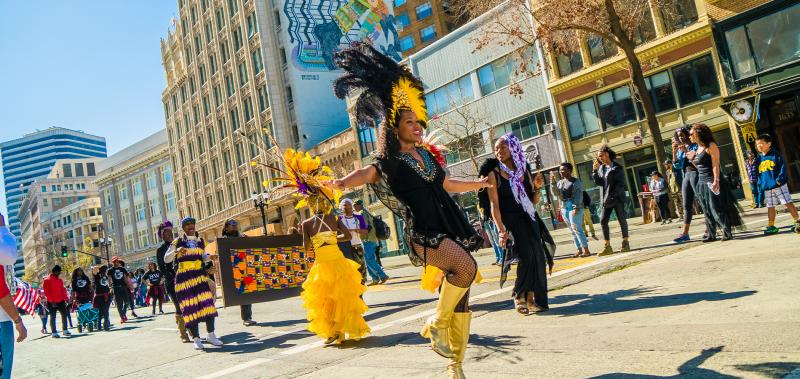 Check out more awesome black-owned food spots for your last meal in The Town.
 
---

Ready to plan your visit? Book your stay at one of our awesome hotels.
 
Be sure to check out our Black History Month page for even more trip inspiration.