Back
Asian-Inspired Dishes You'll Find at Noods Oakland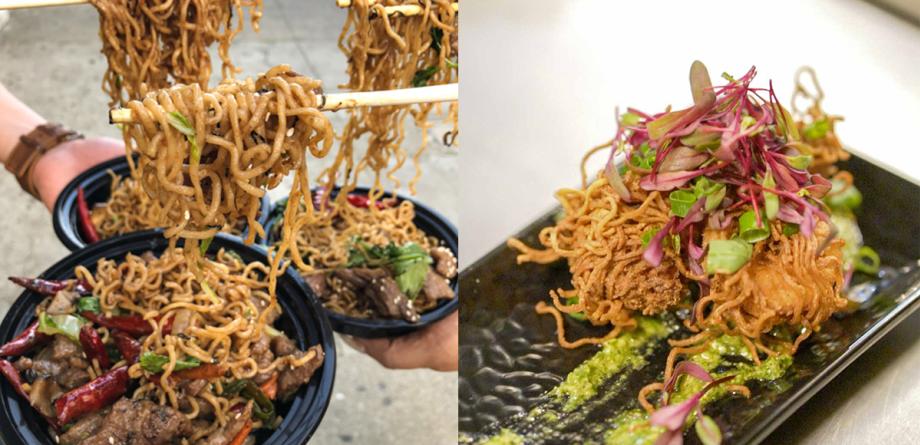 For the first time ever, Foodbeast's ultimate noodle festival Noods Noods Noods presented by NISSIN Original Cup Noodles, is hitting the Bay Area on April 7, 2018. Hosted at the all-new Esports Arena Oakland in Jack London Square, this food-lovers event will feature some of the craziest, Asian-inspired eats, alongside competitive video game action.

The inspired dishes at Noods are promised to be nothing short of Instagram-worthy and mind-blowing. The event will host a variety of Bay Area restaurant vendors, each supplying exclusive Asian-inspired and/or noodle-filled comfort-food items. Now, without further ado, here are three of the craziest dishes you'll find using noodles, all created by Oakland restaurants participating in Noods... 
Noods Oakland Dishes
Biryani Dream Cup Noodles
Curry Up Now
1745 San Pablo Ave
Cup Noodles tossed with biryani masala, ginger and garlic paste, sliced bell peppers and onions, topped with crispy fried onions, mint, cilantro and julienned ginger. 
Ramen Crusted Fried Shrimp
Hil's Cooking & Catering
Jumbo shrimp wrapped in noodles, served with habanero chimichurri sauce.
Beef Cup Noodles Soup
Dragon Gate
300 Broadway
A savory and belly-warming beef soup featuring Original Cup Noodles
Noods Oakland Beer
Federation Brewery
420 3rd St
Federation Brewery is a part of The Oakland Ale Trail, and will be providing beer on tap at Noods Oakland. The undefeated tag team champs... noodles and beer. Federation Brewing is a production brewery and tasting room in the Jack London Square District. They make damn good beer for the hard-working, and diverse community and provide a fun, inclusive gathering space for the twin forces of positivity and funk. Join the Federation. 
Oakland Ramen Spots
All these noods will have you full, but if you are still craving some Oakland ramen restaurants, keep these spots in mind!
Sobo Ramen
988 Franklin St
Bomb food, reasonably priced, friendly, and absolutely worth the hype. Gets quite hectic during lunch time but even though the shop is practically full, their service will take care of you like family. The Spicy Black Tonkotsu is the business! Strong, rich with an extra egg =). One of the most flavorful marinated eggs we've tasted. Perfect place to check out taking a break from exploring Chinatown. (PC: @soboramen)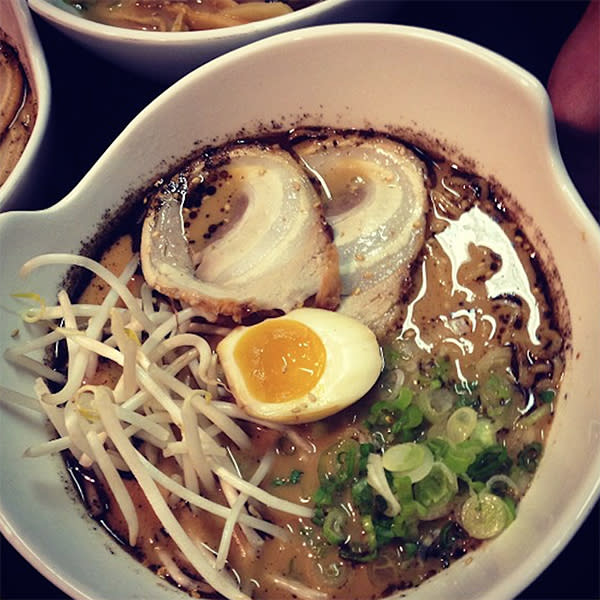 Ramen Shop
5812 College Avenue
"Fresh" is the first word that comes to mind when eating at Ramen Shop. You can taste the efforts of using fresh ingredients and flavors. Their noodles at legit handmade with that perfect chewy texture and consistency. Their menu changes daily but for good reason. Chef rotates through seasonal ingredients to make sure you get a quality and delicious food no matter the season. It's a bit of fusion, a different take of a Japanese classic. While untraditional, their ramen is tasty and creative. This spot is more than just soup, don't miss out on their beers and craft cocktails at the bar. Another highlight to this eatery is the chill ambiance the interior gives off. Stylish wood tables, an upscale loungey feel to the place. Ramen, Alcohol, and chill vibes? Can't go wrong here. (PC: @ramenshopoakland)