Even during these uncertain times, creativity finds its way! Be inspired by Oakland's talented artists, and let your own creative juices flow with arts & craft projects you can do at home.  
Create Your Own Block Print 
Block or relief printing, which originated in China, is one of the oldest techniques for printing text, images, and patterns. Oakland-based artist Roschelle Lowe of @newprintontheblock uses these printmaking techniques to create her prints, like this image of our Oakland skyline.  
What you'll need: 
Carving tool (gouge) 
Linoleum block 
Printing ink 
Roller/brayer 
Paper or fabric 
Follow along with Roschelle's "Lunch and Learn: Block Printing" tutorial to bring your artistic visions to life, and create your own block print!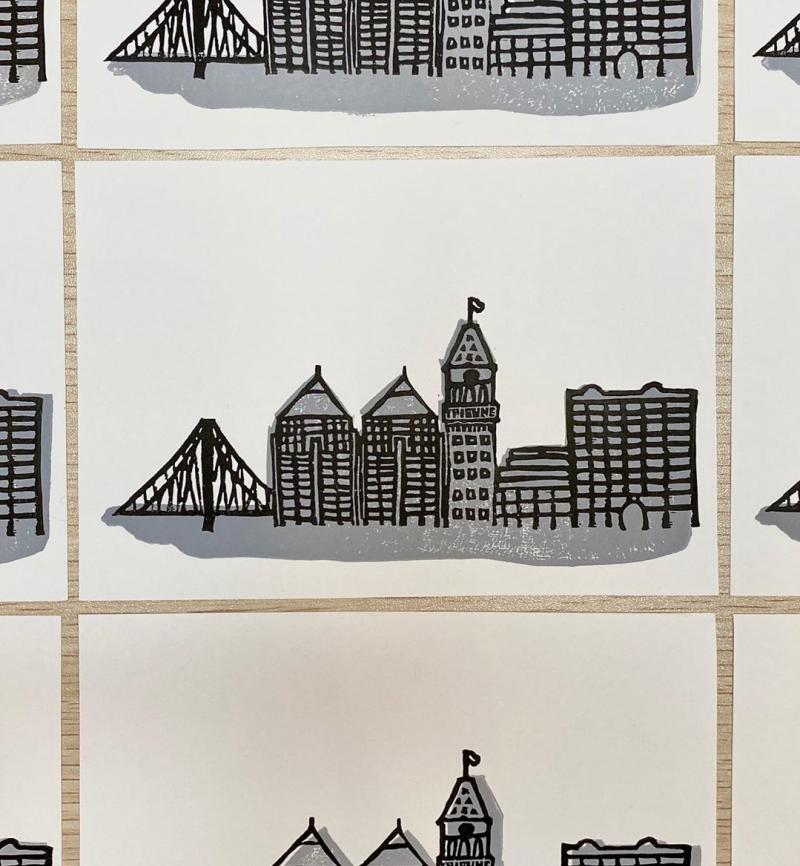 PC: Roschelle Lowe
Craft Your Own Social Justice Poster 
Oakland's evolving vision of freedom and equity is deeply rooted in art activism and social justice organizing. With this online workshop, Oakland artist and activist Favianna Rodriguez walks you through creating your own social justice posters. 
What you'll need: 
White cardstock paper  
Scissors  
Multicolored markers  
Black sharpies  
Glue stick  
Mixed colored bright paper 
See examples of Favianna's posters, and bring your own ideas as you follow along this step-by-step guide. You can also learn how to create your own butterfly wings, and find more family-friendly arts & crafts to do from home here.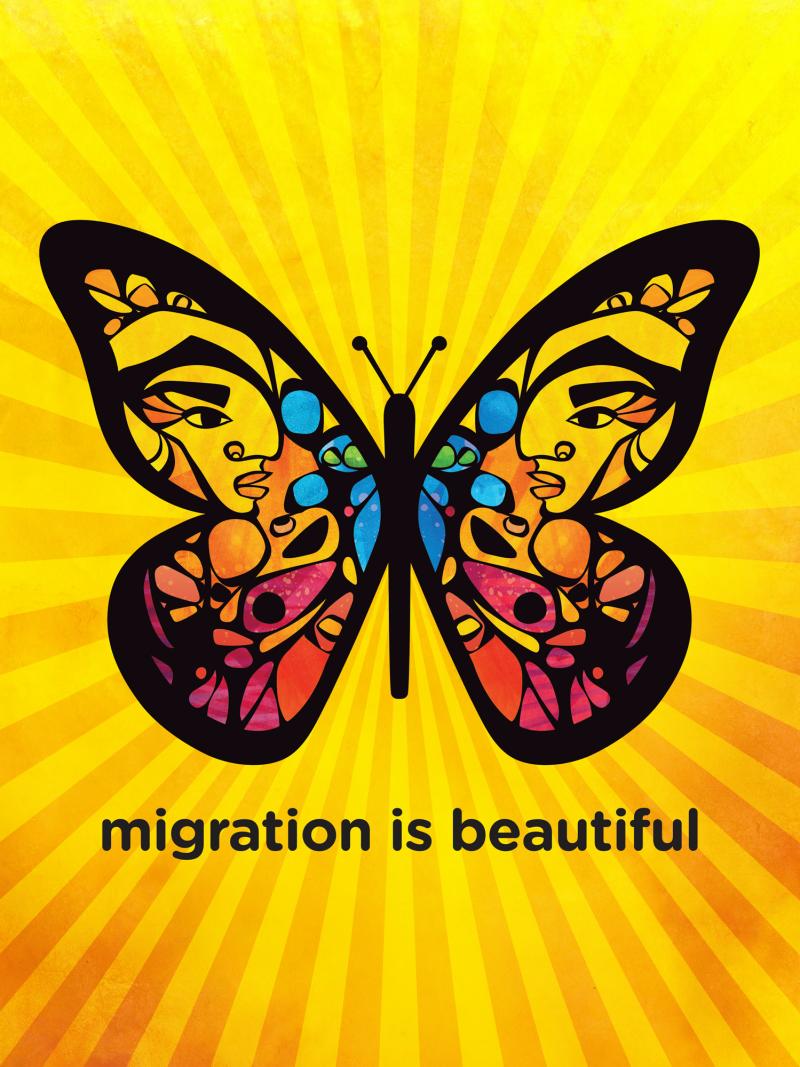 PC: Favianna Rodriguez
Make Your Own Mask 
As we continue to use cloth coverings to help stop the spread of COVID-19, learn how to make your own mask using the CDC's sew or no-sew instructions. 
What you'll need for the sew method: 
Two 10" x 6" rectangles of cotton fabric 
Two 6" pieces of elastic (or rubber bands, string, cloth strips, or hair ties) 
Needle and thread (or bobby pin) 
Scissors 
Sewing machine 
You can also stay covered and support local by ordering Oakland-made face masks from Taylor Jay or Love Iguehi. For every cotton face cover sold, Taylor Jay donates one to a healthcare provider, a senior, or person in need.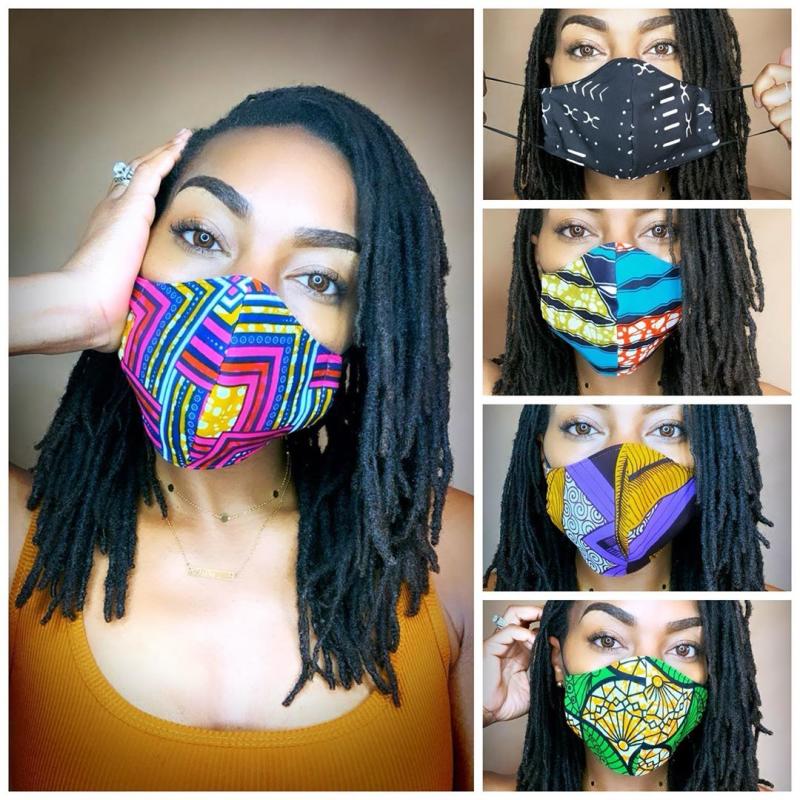 PC: Instagram @loveiguehi
Support Local 
Support artists at Oakland art school The Crucible, and celebrate their work virtually by tuning in to their bi-weekly Virtual Artist Talks, buying art directly from the artists, and by donating. Every dollar donated is doubled.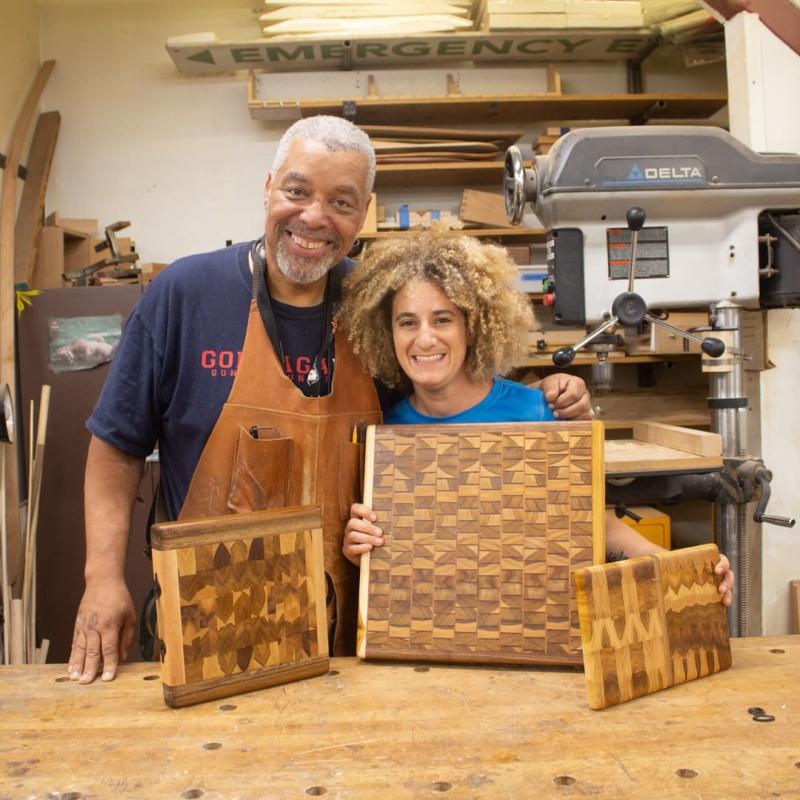 PC: The Crucible
Tag Us! 
Share what you're creating from home with us by tagging #OaklandFromHome on your posts to be featured on our Instagram, Facebook, and Twitter!