Oakland Chinatown is a small but mighty community, with events happening year-round. 
January
Between 7th Street to 9th Street, Franklin Street to Harrison Street
Free
Even though Lunar New Year is on a different date every year, the Oakland Chinatown Chamber of Commerce has continued to host this bazaar for over 28 years. Lunar New Year is the most popular Chinese holiday. Just like Christmas, families, and businesses all get very busy with decorations and celebrations. Come to the Chinatown Lunar New Year Bazaar to shop for new spring couplets, red envelopes, and flowers, and to learn why we celebrate the "year (Nian)."
April
Lincoln Square Park, 250 10th Street
$5 Donation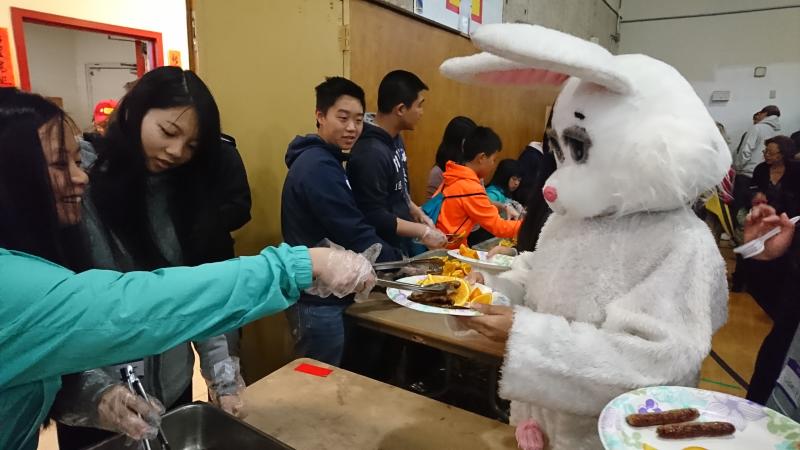 The Easter Pancake Breakfast is hosted by Wa Sung Community Service Club and has been a "stacks and sausages" fundraising tradition in Chinatown for more than 65 years. Entertainment, hourly raffles, and the Easter bunny attract over 1,000 participants each year.
Chinatown Walking Tours
Meet in front of the Pacific Renaissance Plaza fountain, 388 9th Street
Free

Join one of these walking tours run by volunteers to learn the history of the contributions from Chinese and other Asian immigrants to Oakland's Chinatown. Stroll along with the sidewalk markets filled with fresh fish, as well as exotic fruits and vegetables. There's also an opportunity to view the ever-changing displays in the Oakland Asian Cultural Center.
June
Lincoln Square Park, 250 10th Street
First Friday at 5-8 pm, between June to October
Free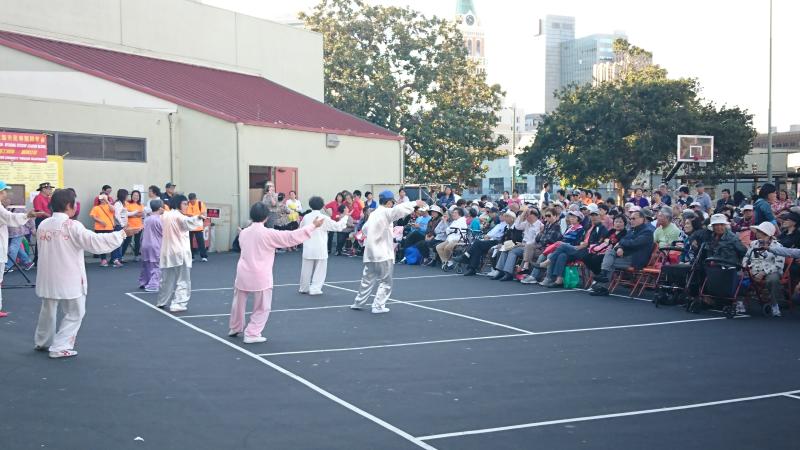 Lincoln Summer Nights is led by community groups and individual volunteers and includes yoga, ping pong, cultural activities, movie screenings, free bike exams, food tastings and more. This is a fun event for families and children.
National Night Out Block Party
August
Lincoln Square Park, 250 10th Street
Free
There are more than 300 National Night Out block party arranged on the first Tuesday evening every August in Oakland, but the block party in Chinatown is one of the best block parties. If you visit, you can see seniors performing TaiChi or folk dances, children running around, and police officers and city officials coming together to join the party.
August
Between 7th Street to 9th Street, Franklin Street to Harrison Street
Free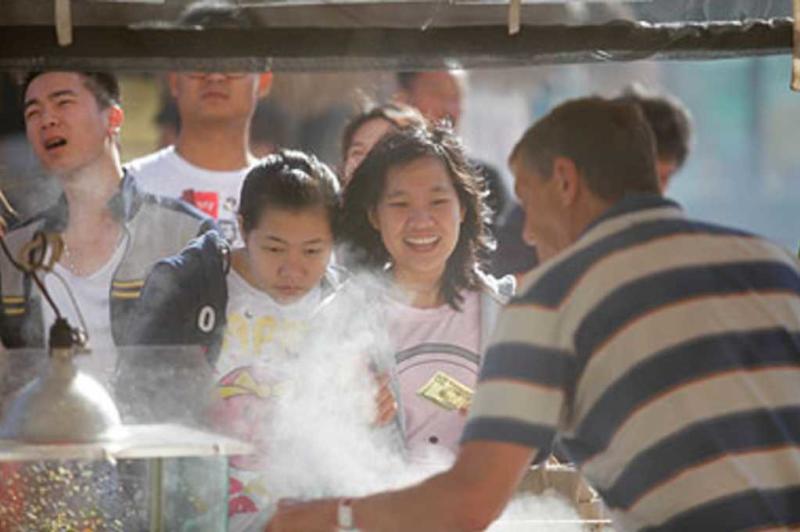 Oakland Chinatown Chamber of Commerce hosts a 2 day Street Festival to celebrate the other important Chinese holiday, the Moon Festival. Come to shop for holiday pastries, and enjoy the culture showcase and live performances.