Back
5 Unique Team Building Activities in Oakland, CA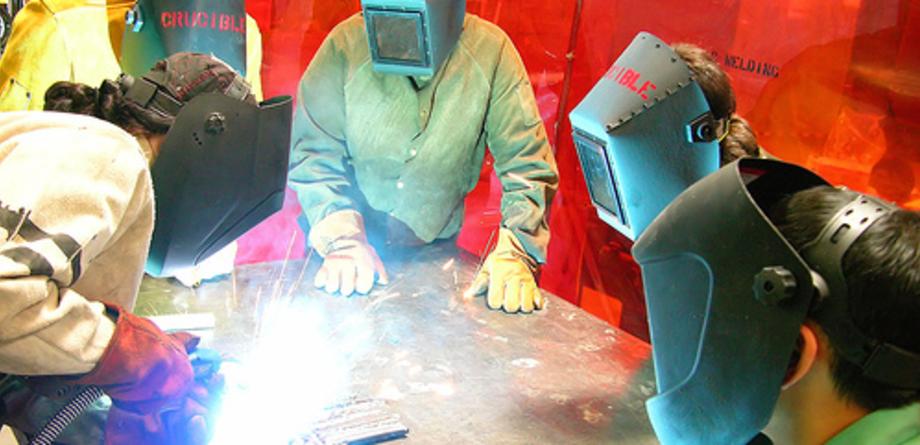 Oakland's booming arts culture, perpetually sunny weather, and burgeoning food scene provide the opportunity to do a lot of different things. Get your team, office, department, whoever and check out these Oakland activities.
1260 7th St
Things getting a little heated in the office? Time to put that heat to good use with an industrial arts team building class at the Crucible. Grab your blowtorch and goggles (dont worry, they will be provided) and customize your own group workshop today.
Oakland Hills
Relationships in your department on the rocks? Then head up to the Redwoods in the Oakland Hills for this two and a half hour tour. Strap on a helmet and enjoy the mix of nature and city views you can't get anywhere else in the Bay Area.
Take a Food Tour
Various Oakland neighborhoods
Local Food Adventures really, really loves and knows Oakland. You may have heard the food scene in Oakland is one of the hottest in the country, so you and your employees dont want to miss that. Take a private group tour through the markets, specialty shops and world renown restaurants in Rockridge or historic, culturally vibrant Grand Lake. 

409 Water St
Another great way for you and your team to take in the gorgeous views Oakland offers. If you get wet, no big deal because Oakland has more than 260 sunny days every year to dry you off with.
1822 9th St
Your employees will flip (last pun, we promise) when you tell them they are going to circus school. Trapeze Arts offers a variety of classes like Flying Trapeze, Double Trapeze, and Trampoline by the end you may all end up leaving your jobs and running away to join the circus.