Two days in Oakland? With so many great neighborhoods, activities, restaurants, and things to do, it seems impossible to see it all in just 48 hours. Have fun exploring and discovering Oakland with this list of suggested activities.
Day 1:
Waterfront Adventure
Get your morning started in Jack London Square, Oakland's historic waterfront. Enjoy expansive lawns, picturesque piers, and an abundance of history, all in one place. Grab a coffee at the Blue Bottle Coffee headquarters, where you taste coffee from one of the fastest-growing coffee purveyors in the country. Walk over to Home of Chicken and Waffles for a taste of sweet and savory at this favorite local hangout. Try kayaking and stand-up paddle boarding at California Canoe & Kayak.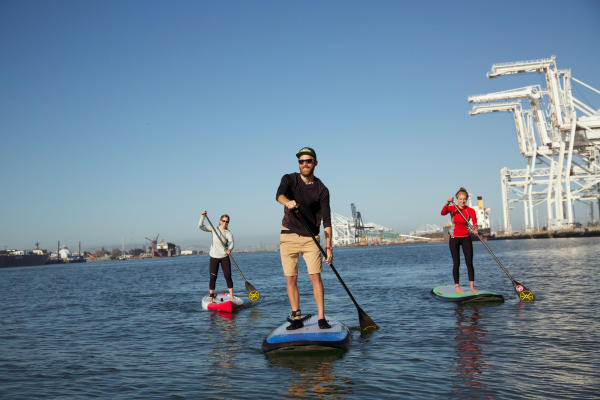 Lunch options in the area are abundant. Sit along the water at Lungomare, an Italian hotspot overlooking the docked boats. Give your taste buds a sizzle with Thai food at Farmhouse Kitchen. For more casual dining, head to The Forge for delicious wood-oven, hand-crafted artisan pizzas. Dyafa and Belcampo are two other options in this area. Dine outside for the best views.
Docked nearby is a piece of history—the USS Potomac, or "The Floating White House. " The ship served as Franklin Delano Roosevelt's Presidential Yacht until his death in 1945. Docent-led tours are given and it's a sure way to unleash the history buff inside you.
Not as interested in history from the '40s? How about the '90s? Check out the new 90's Experience pop-up exhibit, only for a limited time in Jack London Square.
Don't want to make the trek to wine country? Explore Oakland's growing urban winery scene along the waterfront and Jack London Square. There are many options, including Rosenblum, Brooklyn West Winery and Campovida.
Cap off your day at Yoshis, an award-winning 330-seat jazz club. Your visit to Jack London Square wouldn't be complete without a stop at Heinold's First and Last Chance Saloon, where author Jack London once studied.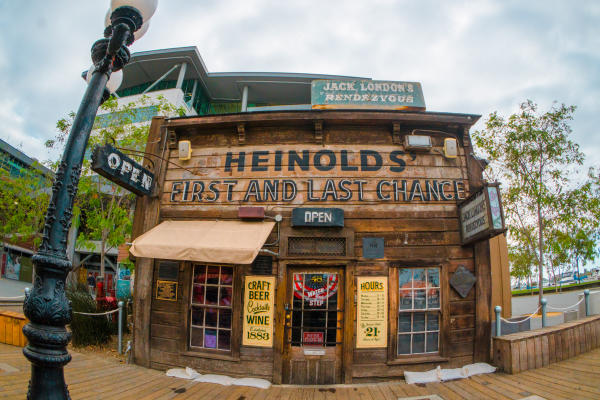 Day 2:
Neighborhoods & Views
Begin your day in Rockridge, just a short BART or bus ride from Downtown or Uptown Oakland. From vintage and collectible shops to comic books and motorcycles —it's all in Rockridge, a shopping district spanning almost 14 blocks of College Avenue. Stroll through Market Hall for your morning coffee or pastry, and plenty of shopping, too. This European-style marketplace has unique architectural design as well as eight individual food and flower shops, which open to the sidewalk. Enjoy the hustle and bustle of this vibrant neighborhood for lunch at Wood Tavern.  Don't forget to grab a large ice cream sundae at the Dreyer's Ice Cream headquarters store (did you know Rocky Road was created in Oakland?!).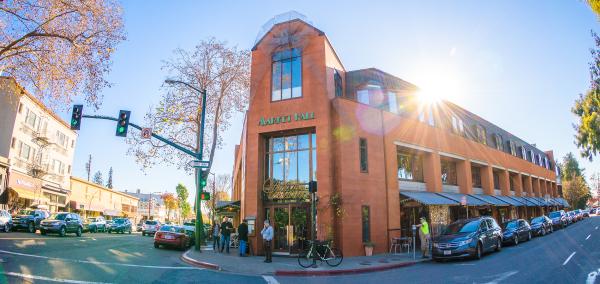 Once you've conquered College Avenue, head for the Oakland Hills for some of the best views of the Bay Area. Begin the afternoon with a hike through Redwood Regional Park, where you'll be among 150- foot tall Redwoods. After taking in the sights, head over to Chabot Space & Science Center to engage in interactive exhibits, or view the stars through one of Chabot's three telescopes, representing the largest public telescope facility in the country.  As you head back down the hill, spend some time walking throughout the magnificent gardens at the highly recognized East Bay landmark, The Oakland California Mormon Temple.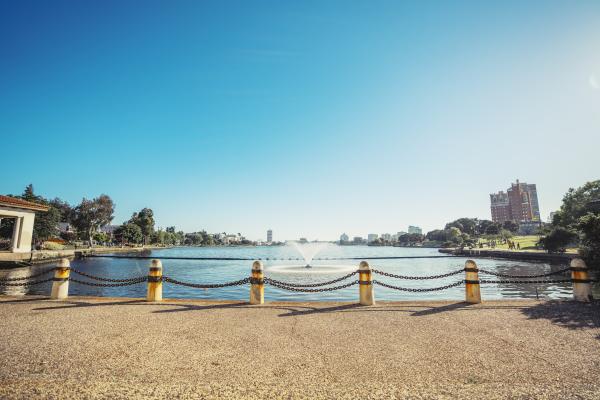 End your busy day in the Grand Lake neighborhood. Looking for the hustle and bustle on a sunny weekend? You can find it all in this neighborhood next to Lake Merritt. The only thing that can steal the thunder from the glittery water is Grand Lake Theater, a 1926 masterpiece that literally lights up the neighborhood.